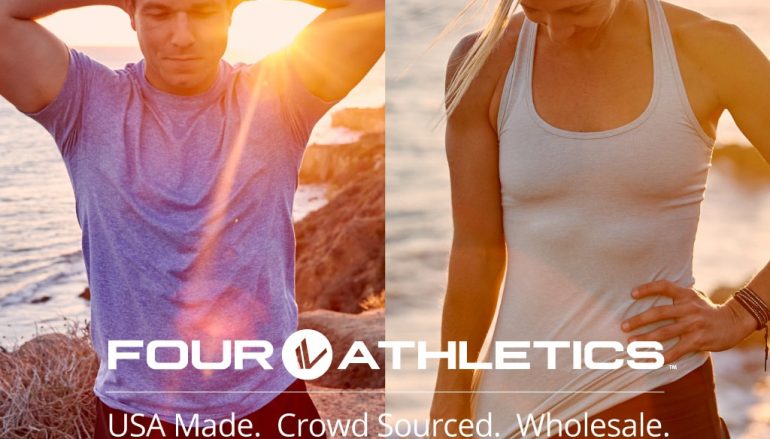 American Made Brand Adding Unique Twist to Yoga Apparel
For years, the yoga community has fell in love with lululemon, an apparel brand that makes its clothes overseas – and marks their prices up close to 300%.  Over the years, many other brands have popped up trying to mimic the lulu approach to the trendy active wear, but couldn't make it on their level – not even close… until now.
Introducing Four Athletics,an American made brand with a unique approach that is not only 40-50% cheaper than your favorite yoga apparel, the material and fit of their clothing are the most comparable we have seen to lulu.  That is a first.
Not only do their fit and fabric match lululemon (at half the price), they are a brand you can feel good about buying from:
1. Made in the USA – All of their products are proudly made in the USA. That will never change.
2. Wholesale Pricing – A better business model allows them to sell these premium products at a fraction of the retail price!
3. Crowdsourced – You decide what they make! Crowdsourcing allows them to match up supply and demand 100% of the time. They only make what you want—no guesswork, no waste.
4. Community – Cutting out the middleman gives them an unprecedented opportunity to connect the people who back their products to the people who make them. More transparency, more communication, and all-around more human.
In 1980, America made 80% of its clothes in the US; today, that number is down to a whopping 2%. Four Athletics mission is to bring manufacturing and jobs back to the US. By going American made, they are committing to making the highest quality, most durable active wear on the market.
You can learn more about Four Athletics and their awesome story by clicking here.
Related Articles
Read more from LIFESTYLE