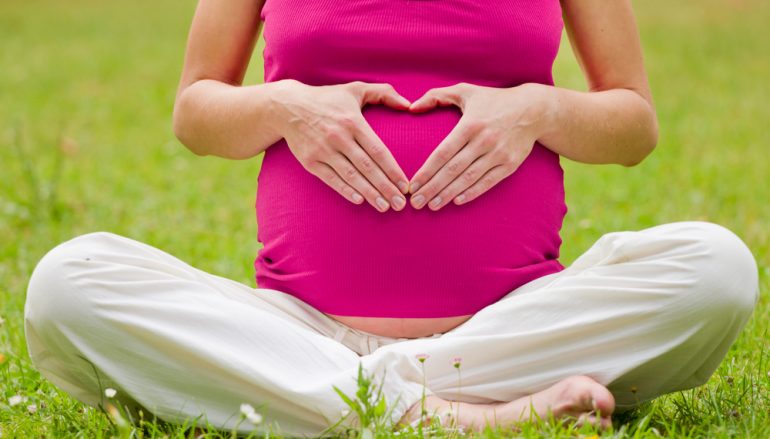 The 6 Most Common Pregnancy Concerns and How to Heal Them Naturally
Essential oils are a wonderful, natural approach to aiding the body during the childbearing process. However, an educated understanding of essential oils is imperative to use them safely during this delicate time. But don't fret mommies; our experts compiled some quick and easy essential oil solutions for the more common pregnancy concerns:
Morning Sickness
Morning sickness or nausea can be curbed with the use of ginger, German chamomile, sweet orange and/or cardamom essential oils. These oils are most effective through direct inhalation: Saturate a cotton ball/round with 3 drops of ginger, 3 drops of sweet orange, 2 drops of German chamomile and 2 drops of cardamom essential oils (or any combination to suit your personal preference.) Put the cotton ball in an airtight resealable bag and inhale as needed throughout the day.
Emotional Stress
Emotional stressors and strains that keep you from feeling your best self can be alleviated with the use of sweet orange or sweet marjoram. These oils are effective and pleasant in a mist. Add 10 drops of either sweet orange or sweet marjoram essential oil per 1 ounce of distilled water, plus a teaspoon of aloe vera juice (to help blend the oil and water) to a spray bottle or mister. Spray and inhale as needed.
Sleep Problems
Sleep concerns and restlessness are helped by the soothing properties of ylang ylang, vetiver and/or sandalwood. The best way to combat sleeplessness is to add essential oils to an evening bath. Add 3 drops each of ylang ylang, vetiver and sandalwood to a cup of milk, and then run this combination under the faucet while the bath is filling. This will help quiet your mind, and ease your overworked body into a nice, relaxed slumber (added bonus: it will also make your skin silky smooth)!
Depression
Feelings of depression can be lifted by the emotionally balancing attributes of rose and neroli essential oils. Precious rose and neroli are best utilized by sniffing them right from the bottle. Simply remove the cap, take a deep breath, and your mood will be transported!
Pains & Cramping
Unusual new pains and cramping can be soothed by using sweet marjoram, ginger or German chamomile essential oils. These oils are safest and most effective when diluted in an oil or lotion, and applied directly to the area of concern. Add 5 drops of each of the above essential oils per 1 ounce of organic, unscented oil or lotion, then blend and rub directly onto the areas you feel pain (not to be used all over body at this concentration)
Edema or Swelling
Edema or swelling can be reduced with the application of geranium or juniper essential oils. Create a lotion using 7 drops of geranium and 7 drops of juniper essential oil per 1 ounce of organic, unscented lotion. Blend together and apply gently to the swollen area in an upward sweeping motion to aid lymphatic drainage.
Pregnancy is a beautiful time in a woman's life, but the side effects can be less glamorous. With the help of these essential oil recipes, you can work through them and simply focus on the miracle!
Photo – shutterstock.com
Cary Caster
Cary Caster (BS, LMT, CCA) is a Botanist, Licensed Massage Therapist and Clinically Certified Aromatherapist. She pursued her education in Botany and the study of plant based medicine, earning academic and clinical degrees in anatomy, physiology, and blending from institutions in the US, UK and France. Her expanded knowledge and passion for aromatherapy and medicinal plants and their effects on the body chemistry includes an understanding of Eastern medicinal practices and The 5 Element Theory of Traditional Chinese Medicine. She worked in her own private practice, and recently developed 21 Drops®, a line of therapeutic quality essential oil blends for both the professional and consumer markets. Learn more at  www.21drops.com
Related Articles
Read more from LIFESTYLE