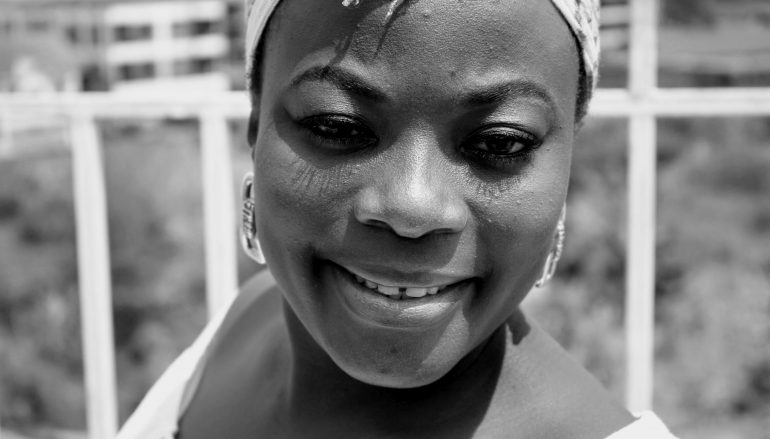 Inside Teaching for Equity: Susan Ocholla
"I believe that what we have done for ourselves alone dies with us, and what we do for others and the world remains and is immortal. My mantra is: 'Starting with nothing means you have more space for things to grow.'"
Susan Ocholla is a certified Level 1 and 2 Power Yoga teacher and certified Kundalini, Ashtanga, and TIMBo (trauma sensitive yoga) instructor. To her, yoga is a place where intellect and emotion converge in the human self. She believes yoga and meditation are continuous and lifelong practices and that we must maintain mental, emotional, and physical flexibility as a sense of personal identity. Susan challenges her students to grow by meeting both their physical and spiritual edge with friendliness and teaches them to practice listening to their bodies and each breath. She is dedicated to the growth and development of her students both on and off their mats and to relaxation and happiness in her daily life.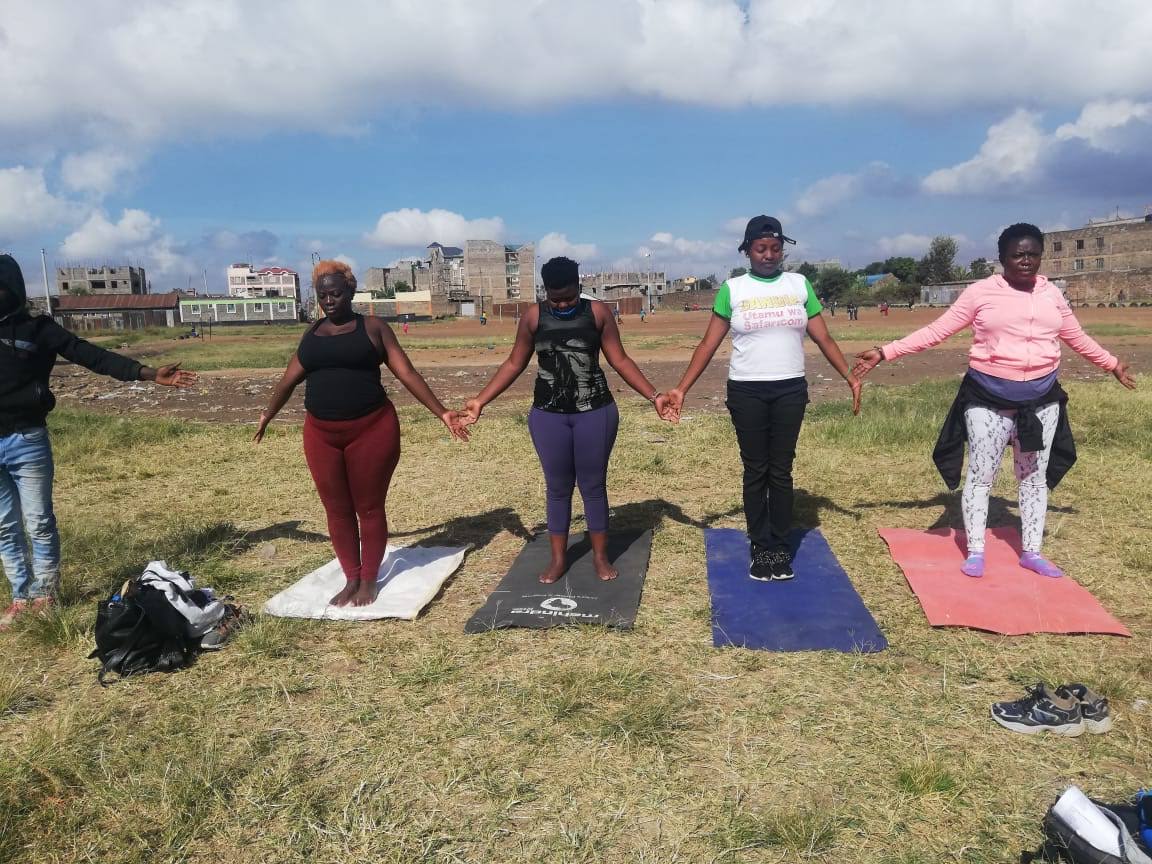 Jenn: How did you get into yoga?
Susan: I first encountered yoga through  meditation  then  was introduced to  the asana part of it by my brother
Jenn: How did you get into teaching yoga?
Susan: I always think of myself as a seeker so I got curious and wanted to learn more about yoga. My then yoga teacher recommended a 200-hour teacher training in 2013.
Jenn: How did you become curious about teaching for equity?
Susan:  I received an email from YA that I had been nominated for the teaching for equity program, I researched about it and got inspired by the goal behind the idea of sharing yoga to marginalized communities.
Jenn: Tell us about your specific community.
Susan: I teach a group of individuals who are economically marginalized. Before I introduced yoga to them they associated it with spirituality and the rich in society but after attending various classes they loved it.
Jenn: What are some challenges you face in your community?
Susan: The main challenge is the change in weather and the lack of mats since we practice in an open space. The pandemic made it hard to have masks for each student for every class, keeping social distance and lockdown measures.
Jenn: What are some of your happiest moments?  What big wins have you experienced within your community and teachings?
Susan: When a student(s) talk about their health and wellness improvements after taking classes and how they share their yoga experience with neighbors . There is a case of a student who could hardly sit upright  due to lower back pain but they are better in terms of health and wellness as the pain has gradually reduced.
Jenn: Where would you like to see your work in five years?
Susan: I would like to own safe space where anyone can come and share their practice with me and I teach yoga at the studio that will have 4 community classes in a week and get to tour 3 countries in the  world sharing the practice all over
Jenn: Where can we learn more about you?
Susan: You can find me on my Instagram handle @vishalocholla_yogi, currently working on my website.
Jenn Bodnar
Jenn Bodnar is the owner of  Yoga Digest and has a genuine belief that yoga can benefit everyone. She is 500ERYT having attended multiple teacher trainings, facilitating yoga teacher trainings and studying and practicing yoga since 1999. Jenn is an avid fitness professional, who has taught and managed group fitness for many years. As a former competitive triathlete, gymnast and dancer Jenn loves the balance of strength, flexibility, perseverance and freedom that yoga provides. She is mom to three awesome young men and loves being active and outdoors with her family and friends. Jenn oversees LifePower Yoga studio in North Dallas, is a self proclaimed health food chef and hopes to leave a positive footprint by inspiring others to choose happiness. "Watching people grow through yoga is one of the most amazing miracles to witness."
Related Articles
Read more from INSPIRATION