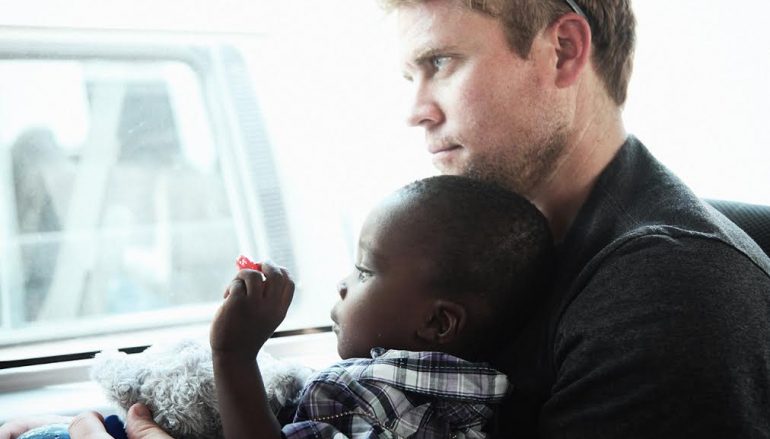 Human Trafficking- An Interview with Operation Underground Railroad
Interview with Tim Ballard
"The full freedom for a human trafficked girl doesn't really get recognized until she sees she is a human being and can be something."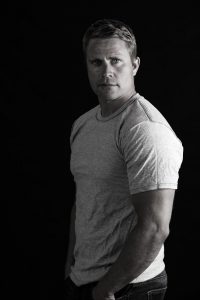 The disgust of human trafficking—running a business selling young girls for sex—is real, not just in countries known for it such as India, Thailand, and Cambodia, but also in the United States. In an interview with Tim Ballard, founder of Operation Underground Railroad (O.U.R.), Ballard says, "Human trafficking is the fastest growing criminal underground enterprise because it's so lucrative. You can sell a kilo of cocaine one time and then it's over. These children get sold 20-30 times a day so traffickers can make innumerous amounts more money. In the U.S. we've assisted with 100 pedophile rescues just this year in Washington state and California."
Ballard founded Operation Underground Railroad 2.5 years ago and since has performed 40 rescue operations, rescued 600 victims, and put 250 traffickers in jail. He says, "I don't love the 600 number because with 250 traffickers in jail we've also rescued kids who will never know that they needed to be rescued since they weren't taken or sold in the first place. So we really celebrate the number traffickers in jail with a higher importance because prevention is our mission."
KB: What makes someone become a trafficker?
TB: The best way to describe traffickers is they are business men. They see big money and that's what it's about. A lot of them may have been selling adult women for years, then realize the growing demand for children where they can get double the price. The best analogy is to look at American slavery in the 19th century. It's the same thing, owning people like they are property and when someone has that power it's amazing the things they will do just to get to exercise that power.
KB: Do traffickers think what they are doing is wrong?
TB: I've talked to so many traffickers from being undercover. In one breath, they talk about these kids like they're selling computer parts. In their next breath they talk about their own kids who they are not selling, showing me pictures of their own daughters. It's amazing to me how they can compartmentalize this in their minds. I've heard them make justifications like, "But I take care of her, I feed her, she has a better life with me than she did at home." Most of the traffickers are also clients, and they will engage in sex with these young girls.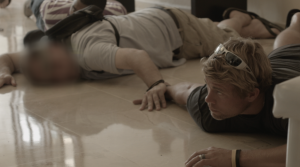 KB: What drew you to battling human trafficking?
TB: I spent 12 years as a special agent and undercover operator for the Department of Homeland Security, focusing on human trafficking and child exploitation cases.. I would hear these astonishing numbers—over five million children are victims to either sex slavery or slave labor—and find it hard to comprehend the enormity of the epidemic. It's so daunting that it's easy to turn a blind eye to it. It wasn't until I was sent by the U.S. government into these dark places that it registered this is real. There are children all over the place who are enslaved, who are sold for sex and I'm seeing first hand this is real. I started realizing most countries don't have nearly the tools they need to combat trafficking and most of the kids who are trafficked are in countries that don't have the resources to respond. Unfortunately, the U.S. government cannot intervene in cases that fall outside of the U.S. Every time I would go into Mexico or Columbia, or Guatemala or where ever I was working, I would find all these kids that needed rescuing and all we could do was give them referrals and support from afar as we had no jurisdiction to help them. I recognized that if I went private I could go to any country and help so that's why I left and why I founded O.U.R.
KB: How do the raids work? How do you find the brothels?
TB: We connect with the government agency of that country, we always work with them, we never go off on our own. The problem is they cannot infiltrate, but as Americans we can because traffickers see Americans as tourists and the last thing a trafficker is going to think is that we're working with the police. So we'll be the tourist, we'll go sit at the bar and meet these traffickers. We'll record everything via audio and video, bring it back to the police and then we'll go in and make the rescue.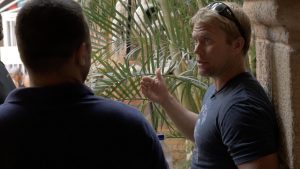 KB: Now what? After you've rescued the girls, I can't imagine the transition this must be for them. Where do they go? How do they heal?
TB: One of the most important things we do is aftercare. We have a whole aftercare division where we make sure before we even go into a country that we have partners and resources in place so that the kids that are rescued have a place to go to immediately. We have to make sure these places can raise them if necessary because many kids cannot go back to their families as their families are part of the problem. Too often the family knew about it or were the ones selling them for money.
KB: Are you able to share a recovery story?
TB: We were going to a certain country and it was supposed to be this big operation where we were going to rescue 20 kids, and then we find out there are maybe two girls but it's still going to cost the same. We didn't care, we were going anyway. One of the girls we found had been trafficked since age 11, we rescued her at age 15. Her parents migrated out of the country and left her with a trusted family member, her aunt. Her aunt saw an opportunity to make money and sold her. This girl really struggled because she believed she was just a commodity. We put her into one of our partner rehabilitation facilities and kept telling her over and over again she can be whatever she wants to be, and finally one day she said, "I'd love to be a chef, that would be so cool." She had been getting psychological care, education and the best of what she needed and we just kept telling her that as soon as she was of age and ready, we'd send her to the best chef school we can find, and that's what we did. She's now 18 and she's working as a chef!
The key is if you don't provide options for these girls then there's no healing because of the damage these monsters do to rewire their brains, making them believe they are a product to be used. The full freedom for a human trafficked girl doesn't really get recognized until she sees she is a human being and can be something.
For more information about O.U.R. check out this video on domestic rescues in the U.S.
https://www.youtube.com/watch?v=OZhxu7P7u3U
Kim Bauman
Kim Bauman is the Founder of One Love Movement, a yoga teacher, and the creator and facilitator of One Love Heroes talk show and podcast. One Love Movement is a nonprofit that brings people together to take action and build support for projects advancing social justice, particularly to under-represented kids. To learn more, please go to: www.onelovemovement.org
Related Articles
Read more from INSPIRATION