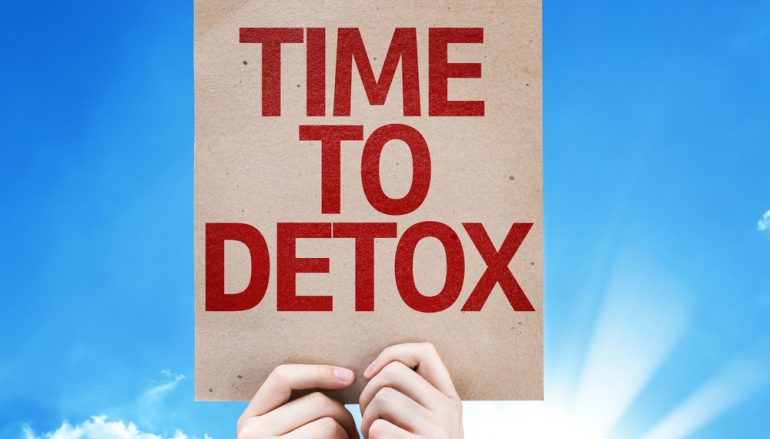 How to Refresh Your Life This Spring

There are natural cycles to life, and change is integral to every turn of a season. Winter reminds humanity of their roots, but spring is a time of renewal. It is the return of warmth, light and growth. 

Many think of spring cleaning this time of the year, but there is so much more to the season. It's the best time to refresh every area your life! There are many ways to bloom with spring.
1. Unleash your creativity. Many neglect their creative selves. If you were doodler in your notes during lectures, it's time to get an adult coloring book. Start a journal and write songs, poems or daily entries about your life.
2. Transform your home into your hearth. In older times, the kitchen was the heart of the household, where everyone came together to nourish their bodies and bond. What is the heart of your home? 

How can you make your home cozier? Perhaps it's through minimalism—reducing, reusing and recycling (or upcycling). The change is as simple as adding throws to your couches and beds or painting an accent wall a light blue. Painting your walls a light color also surprisingly is one of many ways to help save energy in your home and is a great way to honor this season of nature. Such a change, in time for spring, will refresh everyone's mood.
3. Liven up your career path. Are you where you want and deserve to be in your career? Are you happy?  Switch departments. Pitch new projects. Take classes or pursue a certificate in an area that will enhance your job prospects and put you're on the path to achieving your life goals. If it's time to make a bigger move, take a chance. You never know how it will turn out until you take action.
4. Boost your brain. Life gets boring when you do the same things over and over again. Exercise your mind. Studies show that lifetime learners and those with long-term brain-stimulating habits have a dramatically reduced chance of getting Alzheimer's in old age. Learn a new language. Listen to audio books on your way home from work. Speaking of that journal, use it to set a goal and track your progress. Challenge yourself!

5. Open yourself to faith of all kinds. Nurture your spirituality and personal path with different cultural experiences. Attend a Holi celebration. Practice Tai Chi and unite the mind and body through this slow series of mindful moves. Find a practice that is personal to you and enhances your life, through reading, ritual, walking or meditation.
6. Love your body. During winter the body tends to be less active. It's time to get moving!

So, get out of bed, lazy head! Add a routine of stretches to gain flexibility and a tall glass of water for hydration to your morning routine. Enjoy the berry-picking, fresh lemonade, leafy green salads and delicious nutrient rich dishes that spring brings. Look at your sleeping patterns, and strive to nourish your body through the right amount of sleep and deep dreaming.
Even if it's a simple change in your diet or routine, you will notice how much more aware and awake your body feels.
7. Look at what relationships serve you, and let go of the ones that no longer do. Every relationship has its ups and downs. Be honest and try to take steps to heal any wounds in the relationship. Honor the relationships that bring love and joy into your life. Letting go of relationships doesn't have to be negative. The act of letting go can be a healing experience for both people in a relationship, whether it's family, friends or romance.


8. Remember self-care. Your relationship with yourself is also vital. Self-care is selfish in the best of ways. How you see everything in your life, how you tell your own story is important to how your life is lived. It's important to how you treat others in your life, too. When taking care of others, many people forget to take care of themselves. 
Health care professionals and psychologists say that making room for our own needs is integral to a calm and healthy life. Self-care is whatever you need and decide it is, whether that's taking time for developing a meditation practice, drinking green tea or binge-watching a TV show.
Spring is a time for the mind, body and soul to wake up. It's a time for you to be open to the warmth and love surrounding you and excited for what you have the potential to create. 

So, get up, stretch, have a glass of water, and spring into action!
Kacey Mya Bradley
Kacey Mya Bradley is a lifestyle blogger for "The Drifter Collective." Throughout her life, she has found excitement in the world around her. Kacey graduated with a degree in Communications while working for a lifestyle magazine. She has been able to fully embrace herself with the knowledge of nature, the power of exploring other locations, cultures, and styles, while communicating these endeavors through her passion for writing and expression. Her love for the world around her is portrayed through her visually pleasing, culturally embracing and inspiring posts. The Drifter Collective: An eclectic lifestyle blog that expresses various forms of style through the influence of culture and the world around us.
Related Articles
Read more from INSPIRATION