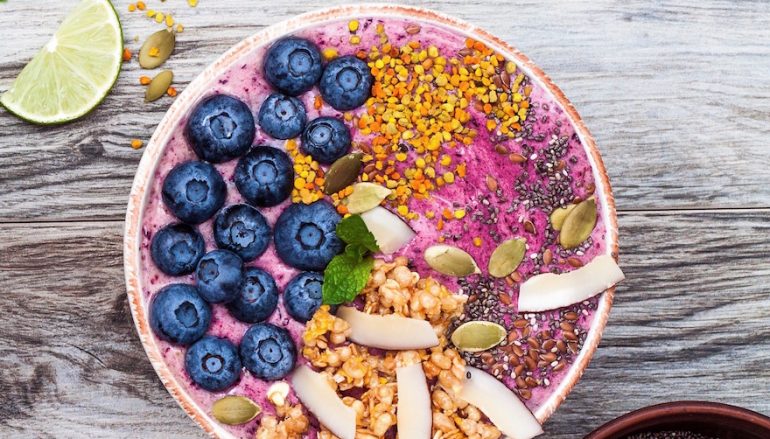 Pitaya Smoothie Bowl
Ingredients:
1 cup coconut milk
1 packet of frozen pitaya
1 frozen banana
1 scoop of collagen
Add your favorite toppings 😉
1 tsp chia seeds
1 tsp flax seeds
1 tsp of bee pollen
1 tsp pumpkin seeds
hand full of blueberries
1/4 granola
1/4 shredded coconut
Instructions:
Add all ingredients together, blend it up, and enjoy!
Jillian Michaels
Committed to helping people to be the best versions of themselves and to live their happiest and healthiest lives, Michaels has dominated the health and wellness space with hit televisions shows, extensively successful fitness DVDs, the foremost exercise streaming platform fitfusion.com , 8 New York Times best-selling books, an award-winning podcast, live speaking engagements, her App that provides personal training and nutrition plans, popular social media channels and her personal website jillianmichaels.com. Through her platforms, she has built an international community of followers 100 million + strong.
Related Articles
Read more from RECIPES