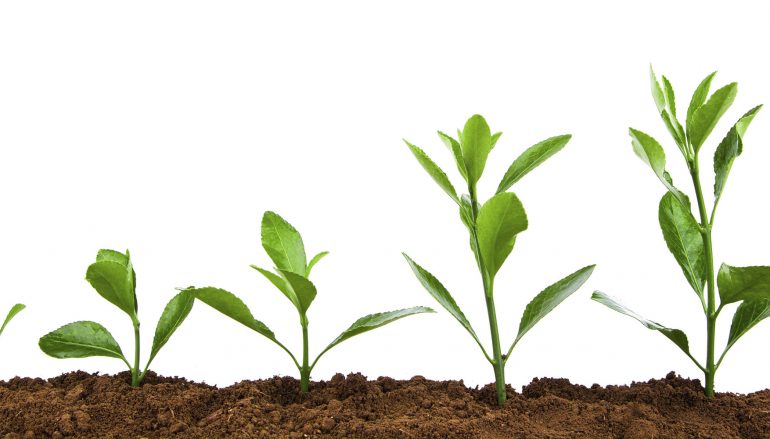 You're Either Green & Growing or You're Ripe & Rotting…
My Momma always told me, "Kimberly, you're either green and growing or ripe and rotting. The good news is that, every day, you get to decide which one you're going to be."
I've included my mom's words in hundreds of trainings, workshops and lectures in hopes of it inspiring others the way it has inspired me.
These words and support from my mom have been so powerful. To know that I'm always learning, always growing, always evolving, always in the process of "becoming". And to know that it's always MY choice to do so.
How often I've needed the reminder that I don't have to have it all figured out this very moment. I can trust that answers and solutions will come along the way as I learn and grow.
This belief system has created such a sense of peace and power from within that is hard to put it into words. But, I'll do my best. Here is what I wish for you…
An open mind and heart when it comes to new ideas, concepts and perspectives; and a refusal to attach to preconceived notions of where these may come from.
A desire that bubbles up from deep within you to expand and grow partner with the desire to be on the lookout always for opportunities to do so.
A realization that you don't have it all figured out; you just have to be yourself and keep moving forward.
A willingness to admit (both to yourself and others) you "don't know" and that you're still learning, no matter how long you've been neck deep in the study of anything.
A knowing that where you are right now is okay, if not perfect.
A willingness to always be a "student first", even when so many count on you to be their teacher…in fact, especially when so many count on you to be their teacher!
So, will you commit to being Green & Growing? I can promise you it offers more gifts and contentment than trying to feel like you know all you need to know and have it all figured out.
If anyone ever boasts to you they've completely mastered something, beware. There's room to grow for every single one of us.
So, here's to Green & Growing. Thank you, My Beautiful Momma! One of the many gifts you've given me that just keep giving.
Much love to you always, Difference Makers!
Kimberly Spreen-Glick
Kimberly is an ERYT as well as YACEP with Yoga Alliance. She has had the privilege of teaching, coaching and speaking all over the world in the fitness/yoga/wellness arena for 25+ years and was named the 2015 IDEA Program Director of the Year. Kimberly co-created EMPOWER! events and is the founder of Karma Warriors, a community created to inspire people to remember that they always have a choice - they can always choose love. She has also founded the heart-centered Make A Difference Academy, designed to support the success and fulfillment of yoga and group fitness teachers.
Related Articles
Read more from LIFESTYLE