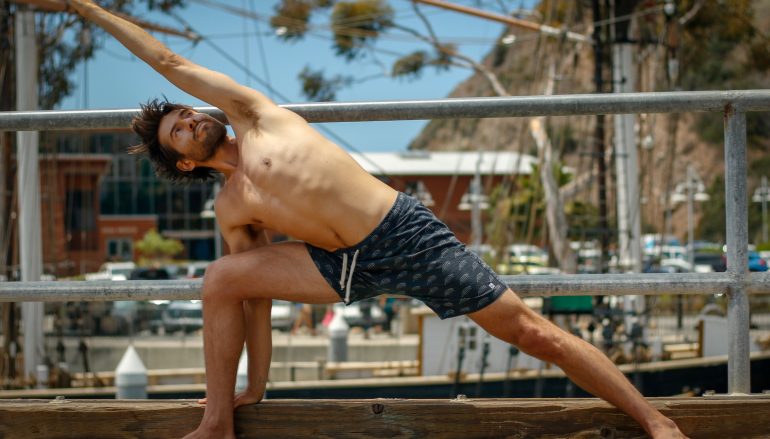 Top 5 Reasons to Do a 7 Day Yoga Challenge
Just like we need reminders to drink enough water, get enough sleep and floss, joining a yoga challenge can be the little nudge we need to do something good for us! Hearing the word challenge can be daunting in itself. It's almost like accepting a dare! If we are not allowing ourselves to become uncomfortable and vulnerable then we are simply not evolving. Here are my top 5 reasons you should consider doing a yoga challenge:
1. Connection & Community. When one suffers, we all suffer! Okay, maybe that's a little dramatic, but going through a shared experience of difficulty can create great bonds. You will automatically be catapulted into a group of like-minded individuals who will inspire you to stay committed. It's a great way to make new friends, network and expand your reach.
2. Accountability. Quantum physics and spiritual teachings tell us we are all one. There is a saying, "If you want to fast go alone, if you want to go far, go together." We truly can do more, better with the right tribe. Joining forces creates a natural commitment. It's like a team, everyone has a responsibility, a role in the outcome. It's keeping your word! When you say "I'm doing this with you," you are way more likely to do what you say!
3. Reach your Goals. Let's say you want to lose weight. Can yoga really help you lose weight? Take a look at Tim Senesi's Total Body Yoga Workout for Weight Loss 7 Day Challenge. He explains that the type of yoga is important and that a more athletic style of yoga that focuses on lunging, balancing postures, upper body and core work, will give the best results, he says. In this seven day challenge you will do a series of 30 minute yoga workouts. It starts with a foundational sequence that gradually increases in difficulty each day to help build strength and flexibility so that at the end of the sequence you'll feel stronger, lighter, more confident in your body, and an overall sense of well-being. Having structure and guidance like this can make a huge impact on your success!
4. Learn and Grow. Yoga challenge hosts are chock-full of information and knowledge For instance, Senesi says yoga helps to encourage long lean muscle development, and also helps to improve our posture which will help with the health of our spine, organs, digestion, and improve our overall aesthetic and physique. Good posture also affects our mental and emotional well being, and a positive mental state is key for any weight loss plan.
5. Have fun! A challenge is really nothing other than a game! A little healthy competition, even if it's just with yourself, has many benefits. As we grow older, we work more and play less. Laughter and play is the best medicine, so take a dare, accept a challenge, make some friends and don't be a afraid to have a little fun while you're doing it!
Join Tim for a 7 day weight loss challenge at Tim Senesi Yoga!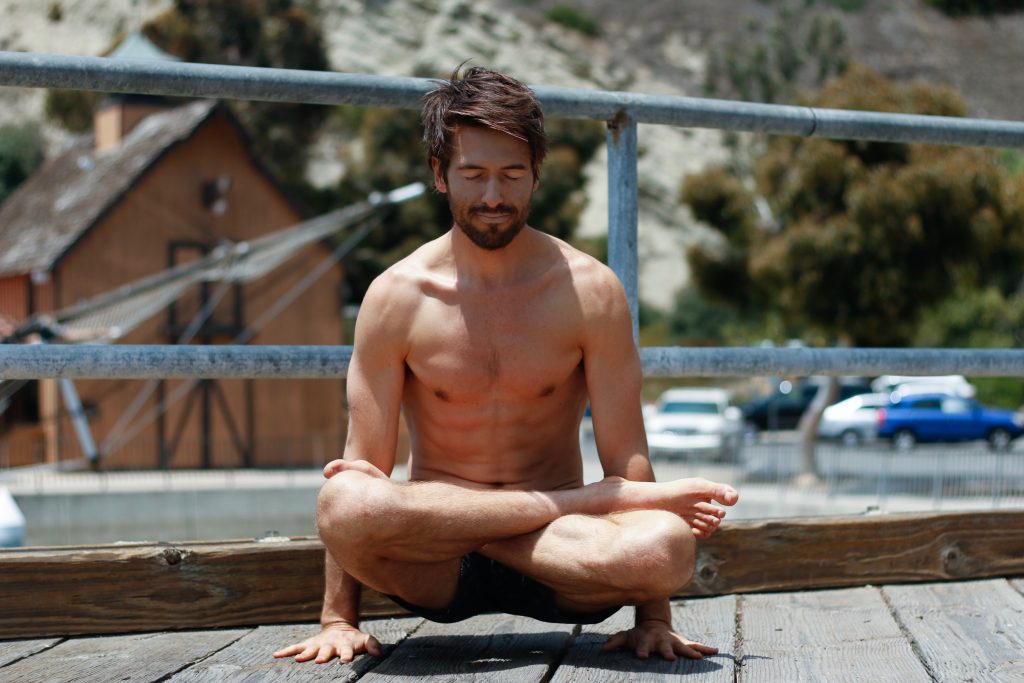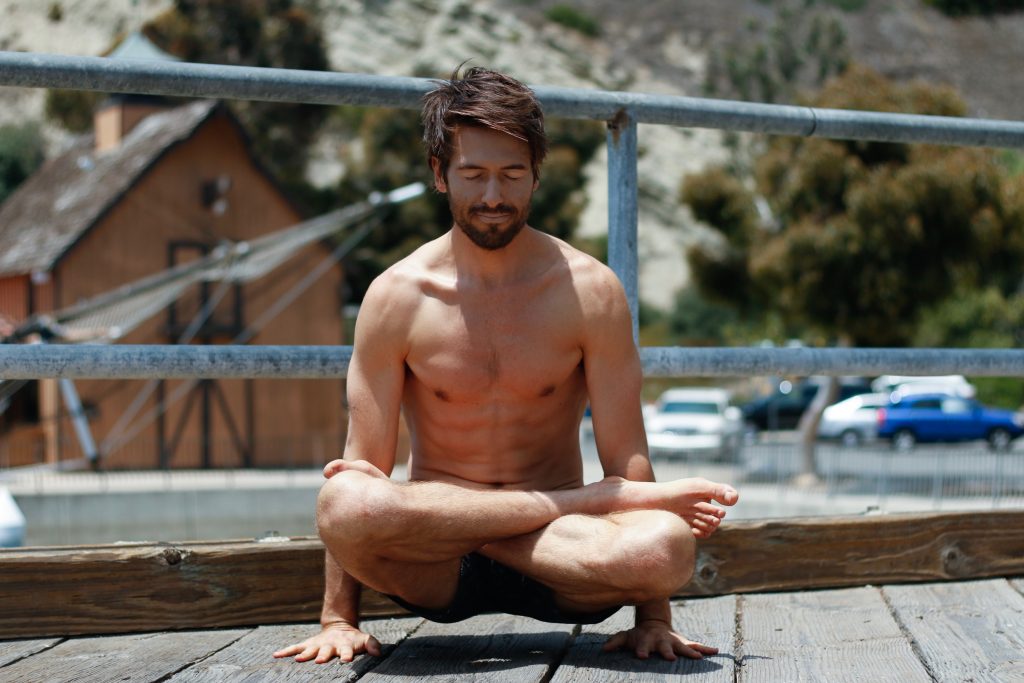 About Tim Senesi-
A surfer, lifelong student of yoga, and adventurous traveler, Tim Senesi brings his own style of yoga practice to Southern California and now via his YouTube channel TIM SENESI YOGA. Tim has a passion for teaching and practicing yoga, studying yoga philosophy, and for life itself. While he may be best known for his challenging Vinyasa classes and precision in teaching alignment, Tim has much more wisdom to offer all yogis.
You can find Tim Senesi's yoga classes on his YouTube channel, TIM SENESI YOGA, get inspired via blog, by signing up for the weekly letter at TIMSENESIYOGA.com Follow him on Instagram @timsenesiyoga Facebook at Tim Senesi Yoga & Subscribe to his channel.
Jenn Bodnar
Jenn Bodnar is the owner of  Yoga Digest and has a genuine belief that yoga can benefit everyone. She is 500ERYT having attended multiple teacher trainings, facilitating yoga teacher trainings and studying and practicing yoga since 1999. Jenn is an avid fitness professional, who has taught and managed group fitness for many years. As a former competitive triathlete, gymnast and dancer Jenn loves the balance of strength, flexibility, perseverance and freedom that yoga provides. She is mom to three awesome young men and loves being active and outdoors with her family and friends. Jenn oversees LifePower Yoga studio in North Dallas, is a self proclaimed health food chef and hopes to leave a positive footprint by inspiring others to choose happiness. "Watching people grow through yoga is one of the most amazing miracles to witness."
Related Articles
Read more from LIFESTYLE