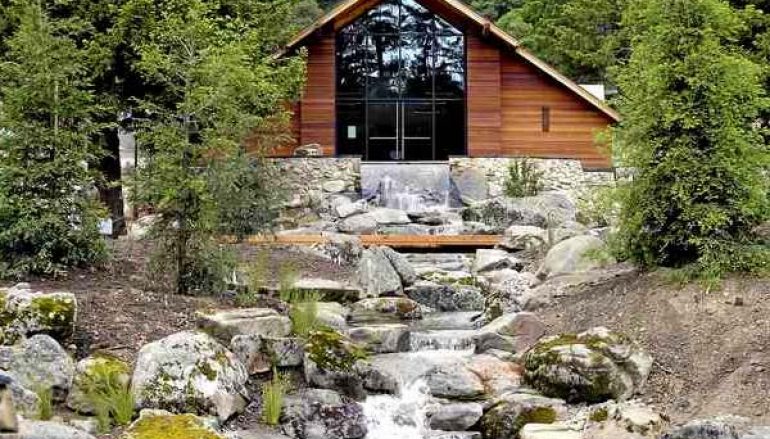 Nestled in the redwoods near Santa Cruz, California is an innovative modern learning destination.  It is called 1440 Muliversity. But what is it?
Did you know you have 1440 minutes in a day and the philosophy of this place is Mindfulness. Think about it.  1440 minutes and each minute an opportunity to connect both within and with what is around us.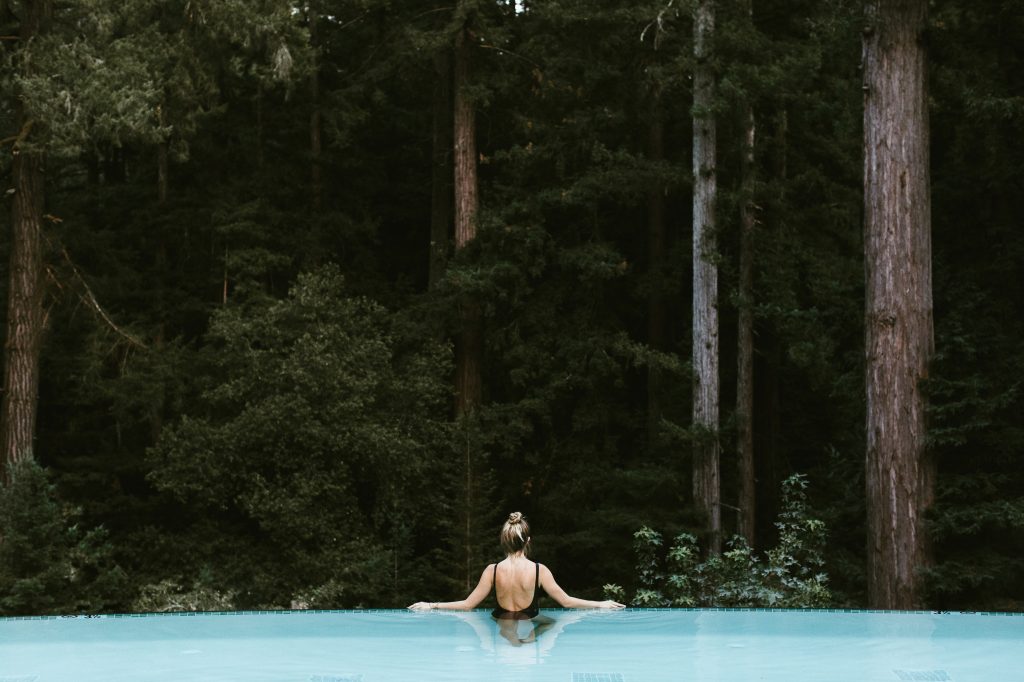 Part learning destination and part vacation, 1440 Multiversity opened in May of 2017 and has hosted over 600 programs and over 12,000 guests.  The word "multiversity" is in contrast to a university. A university focuses on intellectual learning whereas Multiversity is a place of many levels of learning that engages the mind, body and soul.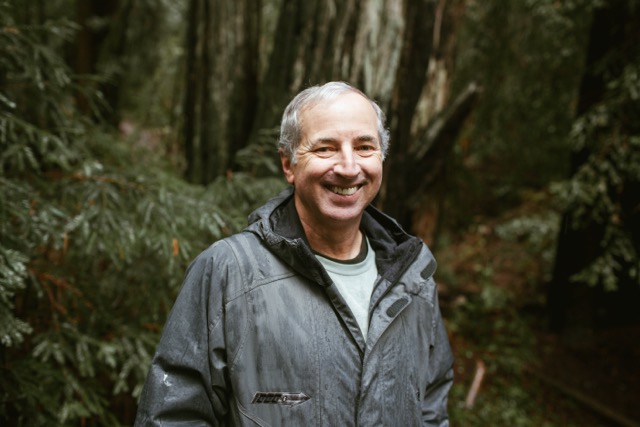 Founders Scott and Joanie Kriens opened this beautiful and unique campus on what was formerly Bethany College.  Joanie as a child used to drive by the campus to visit a childhood friend. After the college closed she realized it would be the perfect spot for the 1440 Mulitversity project.  There are 15 buildings one of which is called the Sanctuary which sits on the top of the amazing water feature that captures and reuses rainwater to create the sounds of flowing water throughout the campus.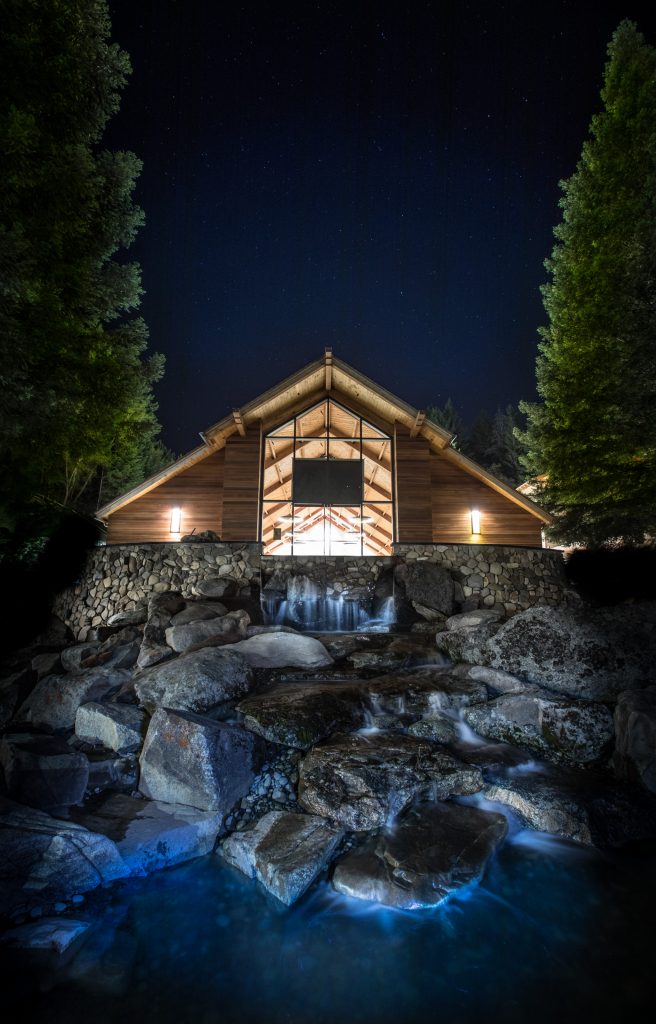 Here is a quick overview of what you can expect during your stay:
Accommodations include everything from Asian inspired sleeping pods (8 pods per room) to exquisite private suites that include private gas fireplaces, sitting areas, and private patios.
Kitchen Table is the amazing dining building that is the center of the facility.  Chef Kenny Woods creates amazing farm to table meals with ingredients that are fresh and bought from local farmers.  The menu is actually created based on the availability of the ingredients each day. Meals are plant based but also include some animal protein options as well as gluten-free, lactose-free and paleo.  All Meals are included and served all most family style.
Healing Arts is the Spa where you can enjoy a variety of treatments one of which is the signature Herbal Poultice Ritual which includes lemongrass, eucalyptus, ginger, camphor, and orange peel (I highly recommend this!) A fitness center on campus to get a workout in while there and forest trails for hiking and exploring the redwood forest. Where, in the center of the campus, lives a 2000 year old Mother Tree.  A giant Redwood that is the mother of all the trees in this section of the forest.*
The Teaching Kitchen is just that.  An amazing kitchen setup for cooking demonstrations and classes.  It is state of the art and to quote Michelle Tam, best selling author of Nom Nom Paleo "The teaching kitchen is amazing.  I have equipment envy. And it's so clean and hi-tech. Everybody coming to the cooking classes is in for a big treat."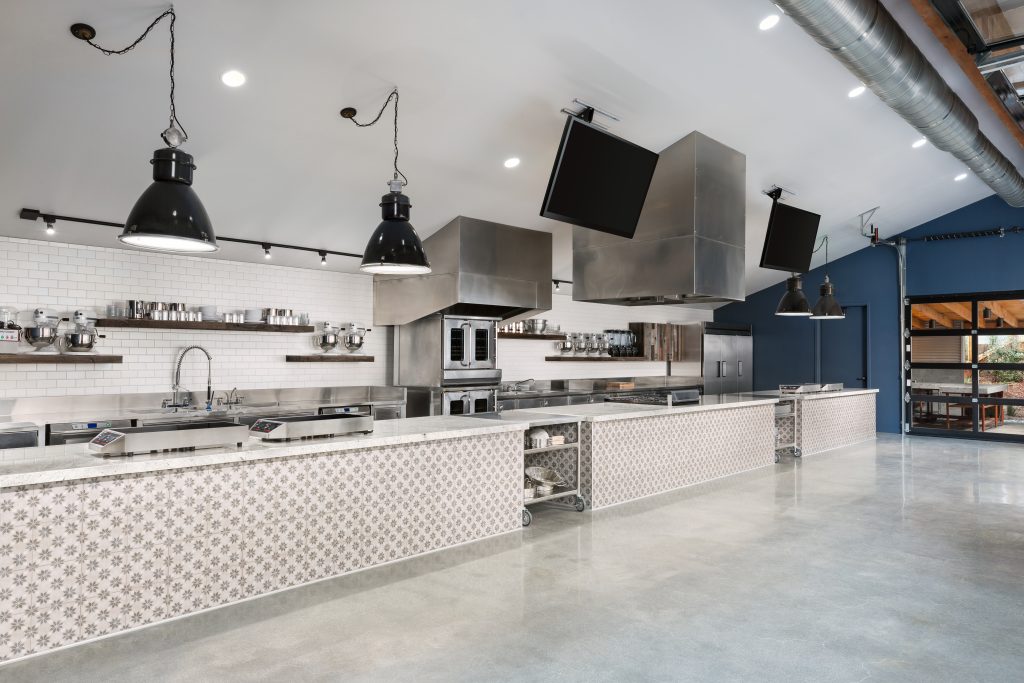 Finally, how to plan your visit.
A  personal getaway- you can choose a program.  You can browse programs at www.1440.org/programs.  These pre-planned programs are designed as immersions and are themed: Eat, Move, Create, Love and Become.  Or you can do the 1440 Experience. This option has no structure. You can create your own personal retreat.  Check out this option at www.1440.org/RR
Attend an event.  Events are planned throughout the year.  You can come alone or with a group. Either way you will meet new people and learn something new and fun.  For example coming up …to explore a full list go to 1440.org/events
Corporate Retreat.  1440 can host groups of all sizes.  To learn more visit www.1440.org/groupsales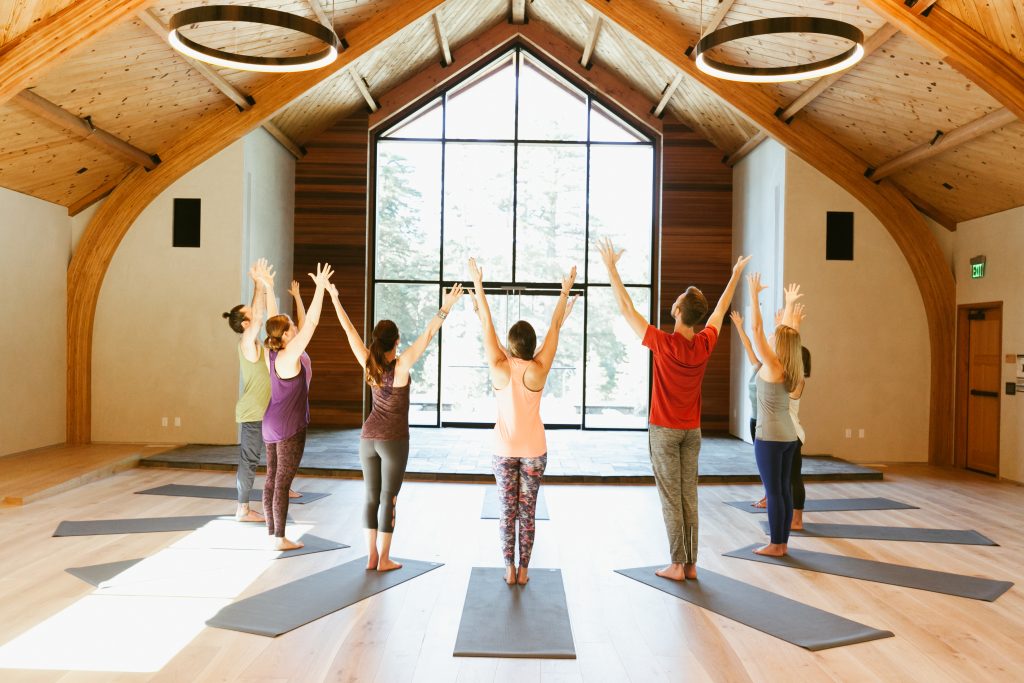 Plan for your soul to be fed. Make time for the amazing offering, classes, and workshops but also time to explore and spend time as you wish. The entire campus eludes peacefulness, mindfulness, and a feeling of it being a sacred place – where you want to walk softly and feel the earth beneath your feet with each step.  The air is cool, clean and crisp. It is a perfect spot to take a step into the art of being mindful – the art of being present and the art of being connected.
*"Mother trees are the largest trees in the forest that act as the central hub for the vast below ground of mycorrhiza networks.  They support young trees or seedlings by infecting them with fungi and ferrying them the nutrients they need to grow."
Prof. Suzanne Simard – www.forestry.ubc.a
Pat Fabulous
Pat began her career in fitness 2005. Always having a passion for weight training and helping others with their fitness journey she became a personal trainer. Pat completed her first Yoga teacher training in 2011 and tried many styles of yoga until she became hooked on the Ashtanga method. Pat also is Peak Certified Pilates Instructor and has completed her NASM, PES and CES personal training certifications. Through Yoga Pat discovered that Yoga is the relationship built between the body, the mind and the breath. With practice Yoga builds a steady place to stand as the ebb and flow of our thoughts wash over us. We learn to remain in the quiet space - the gap between our thoughts for longer periods of time through breath and asana.
Related Articles
Read more from HEALTH