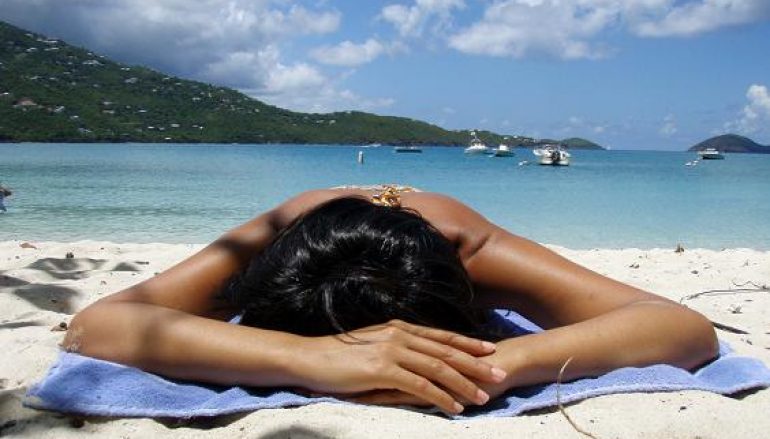 Extra exposure to the elements is a given when taking in the delights of summer breezes and warm weather activities. Essential oils can help with sunburn and skin damaged by to much wind and harsh elements.
Start by using enriching carrier oils, like coconut or avocado oil, which have some natural SPF factors, while cocoa butter and aloe vera gel can sooth the heat on sun damaged skin. In addition, using certain essential oils can aid in the repair of damage from overexposed skin.
• Palmarosa (Cymbopogon marini) is used extensively in skin care due to
its hydrating and antiseptic properties. It can help balance sebum
production for all types of skin. Most importantly, it is presumed to
stimulate cellular regeneration for damaged skin.
• Carrot Seed (Daucus carota) is recognized as one of the most revitalizing essential oils for the skin, mostly due to its nourishing and purifying effects on the liver, which manifests itself in skin quality. This cellular regenerative ability for both the skin and liver provides the ultimate nourishment for any multitude of poor skin conditions (eczema,
psoriasis, rashes and wrinkles).
• Rock Rose (Cistus ladaniferus) is renowned for its skin healing abilities, particularly when the skin is chronically affected with eczema or psoriasis. Its astringent and antiseptic properties are well documented and it's highly recommended for acne and oily skin, but also aids when over exposure to sun damage.
• Patchouli (Pogostemon patchouli) has been used by the perfume industry for hundreds of years for its earthy exotic fragrance. But in addition to smelling lovely, it contains moisturizing properties that are healing to the skin, especially for scars and sore cracked wounds. It also has cooling effects and thus is wonderful for an after sun lotion or oil.
Cary Caster
Cary Caster (BS, LMT, CCA) is a Botanist, Licensed Massage Therapist and Clinically Certified Aromatherapist. She pursued her education in Botany and the study of plant based medicine, earning academic and clinical degrees in anatomy, physiology, and blending from institutions in the US, UK and France. Her expanded knowledge and passion for aromatherapy and medicinal plants and their effects on the body chemistry includes an understanding of Eastern medicinal practices and The 5 Element Theory of Traditional Chinese Medicine. She worked in her own private practice, and recently developed 21 Drops®, a line of therapeutic quality essential oil blends for both the professional and consumer markets. Learn more at  www.21drops.com
Related Articles
Read more from LIFESTYLE