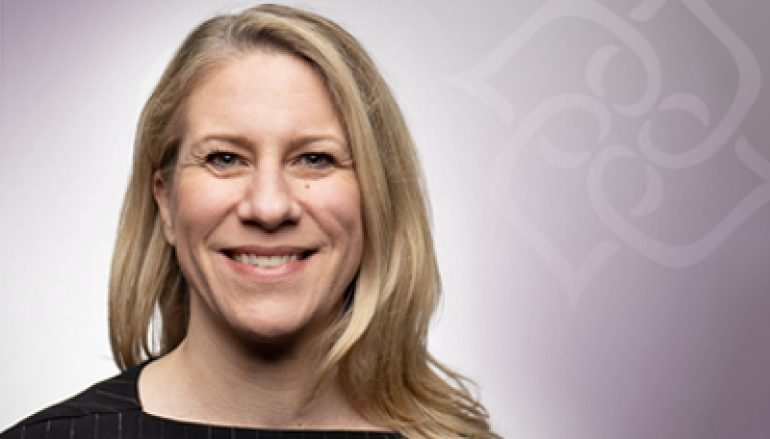 Shannon Roche, President and CEO of Yoga Alliance: Yoga Digest Now Podcast
Yoga Alliance reached another milestone in the Standards Review Project it began in the Fall of 2017. Eight working group papers are now available for the yoga community to review. These papers include recommendations to Yoga Alliance by groups of wisdom holders in the eight areas of inquiry of the standards review: Code of Conduct, Scope of Practice, Integrity, Inclusion, Teacher Qualifications, Teacher Trainer Qualifications, Core Curriculum, and Online Learning.
In a recent interview with President and CEO of Yoga Alliance and Yoga Alliance Foundation, Shannon Roche shed some light on the need for the review and shares some exciting news and big changes in the Podcast below.
"Certainly we know that there have been past critiques of Yoga Alliance over the years. The organization had been known for having a very transactional relationship with its members in the past, resulting in people who felt that Yoga Alliance wasn't necessarily representing members' full breadth of needs as yoga professionals," Shannon says.
"While we believe the organization took this "hands off" approach so as not to be perceived as "defining yoga," we know it might have felt as such to the membership. That said, we do hope that the yoga community has seen us show up differently over the last few years, as we've reached out to members and non-members alike to weigh in on our work – such as the recent Standards Review Project," she says.
Shannon says the Yoga Alliance feels honored because many critics provided guidance and input and helped create real dialogue with people who weren't supportive in the past.
A yoga student for nearly 20 years, Shannon's career has centered around driving social impact by bringing mainstream institutions' strengths to bear in support of initiatives that bring communities and coalitions together for the greater good. Prior to joining Yoga Alliance and the Yoga Alliance Foundation as Chief Operating Officer in 2017, Shannon led stakeholder engagement for the U.S. Commerce Secretary to forward the Obama Administration's top economic policy priorities. She also served on the founding leadership teams of three innovative non-profits, including the Democracy Alliance.  She lives in Washington, D.C. with her husband and her most enlightening and humbling teachers of all, their two children.
As President & CEO, she enjoys leading an organization of committed professionals who care deeply about yoga and the benefits it can provide. And, she is devoted to creating an expansive environment for everyone in the field to be successful.
Listen to the full interview below!
Podcast (nowpodcast): Play in new window | Download
Lacey Pruett
Lacey Pruett is an author, business owner and yoga teacher, passionate about helping women find their authentic self. Serving as a communicator, TV host, speaker and educator for over 20+ years, she's equipped to mentor women of all ages. Her efforts gained momentum in 2012, when she served as Mrs. Texas United States, and spoke to a broader audience about healthy living and mindfulness. She and her husband live in the Dallas, TX area, have a Doberman (Maximus) and a Corgi-mix (Samson.) She is active in animal rescue efforts around Texas. Check out more about Lacey and her work at: www.laceypruett.com. She's on Instagram and Twitter @Laceypruett and on Facebook at /laceyfit.
Related Articles
Read more from Podcast