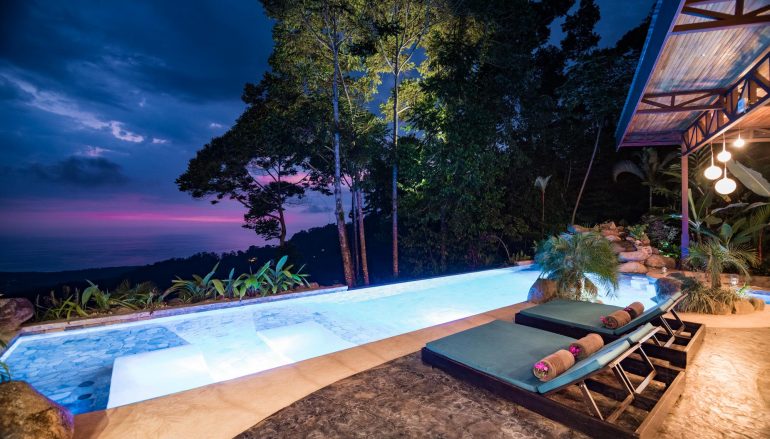 Restore Your Mind, Body & Soul in Costa Rica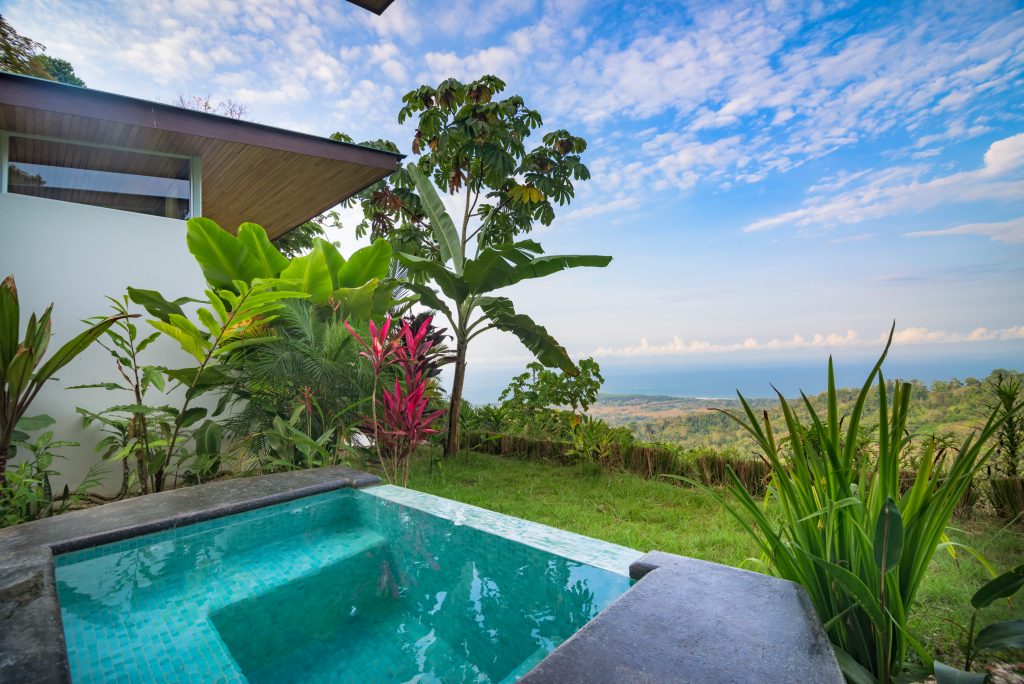 Imagine a view of tropical jungles, the Pacific Ocean as far as the eye can see, the sounds of waterfalls and nature all around, and the comforts and privacy of home sweet home.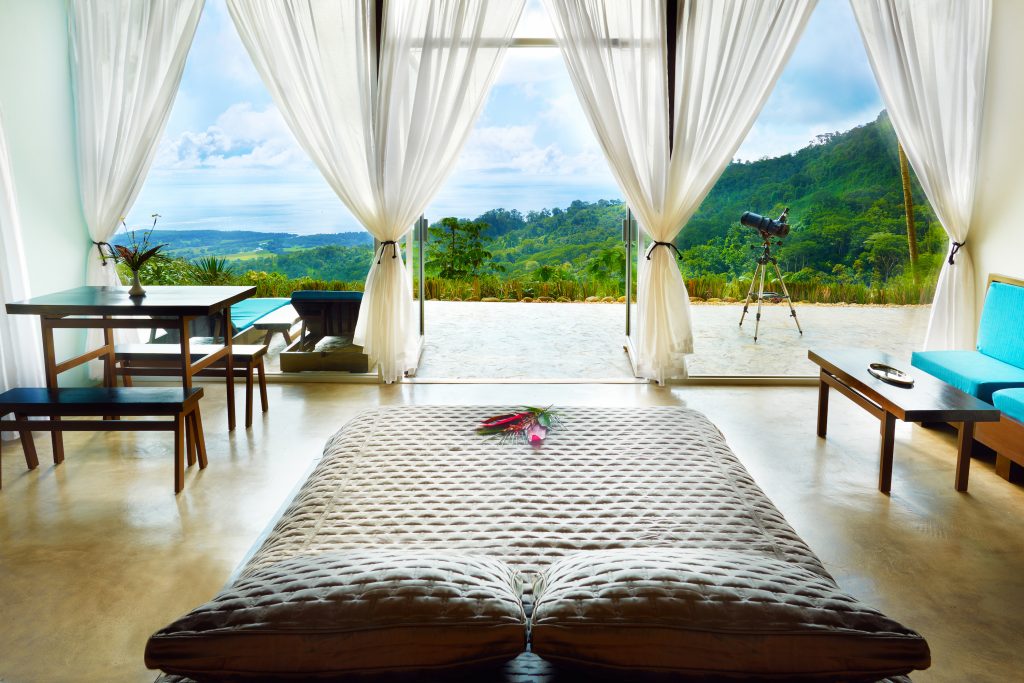 Traveling in Costa Rica awakens a courageous and wild spirit within. Costa Rica is like an amusement park of biodiversity. It has the highest on the planet, containing 6% of the world's plant and animal species. From unpredictable roads, plants providing fruits you can eat right off the trees, monkeys squandering over head, and mountains and volcanoes in the distance, this country thrives to the core. If you are not used to being in this environment and instead experience a life of toll roads, glass buildings, deadlines and full schedules, arriving in Costa Rica can be an extreme plot twist. But it may be just the thing you need to become present, mindful, grateful and fully awake.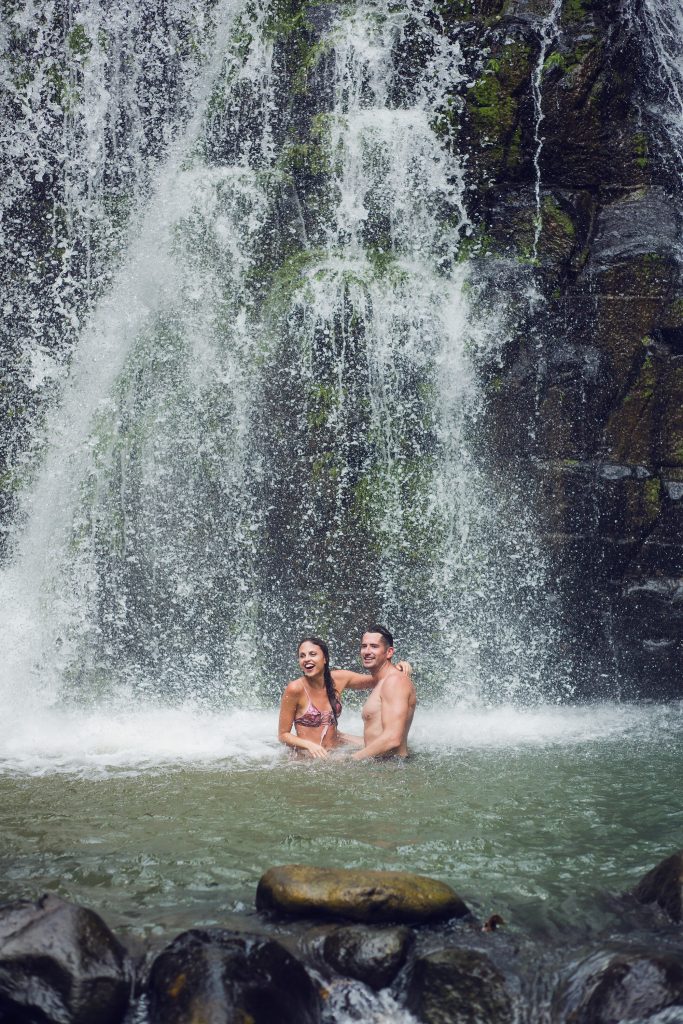 The story of Vista Celestial is a sweet one. Created by a young couple who grew weary of the corporate life, they left the United States and traveled south until stumbling across a property with a view. A few years later, Vista Celestial was born providing a destination that is adventurous, romantic, peaceful, luxurious and wild all at the same time!
If you're looking to book a family trip, romantic getaway, solo adventure or yoga retreat here are four reasons to consider Vista Celestial.
The Food.
In Costa Rica, everything is savored and appreciated. It's not uncommon to make an unplanned stop to taste some of the local produce that grows abundantly and can be picked right from the trees. You can expect to be offered fresh squeezed juice made of local favorites and some you may recognize from home: guanabana, papaya, starfruit, watermelon, strawberries and mangoes. Breakfast is a big deal! Remember nothing is ever rushed in Costa Rica and they love their coffee. It was exciting to learn that Esteban, the property manager, actually has a coffee plantation (available for touring and coffee roasting classes) up in the mountains just a "short, easy hike" up the mountains above the property. Gallo Pinto is the common breakfast, which consists of rice mixed with black beans, served with natilla (sour cream), eggs (scrambled) and fried plantain. For lunches and dinner you can count on fresh fish dishes and local vegetables for vegetarians. When they say fresh fish, they mean it was literally caught within hours of being prepared for you. While the food is not spicy, it's flavorful and rich in seasoning and color. They go with what is available, so you can expect to try different vegetables and seasonings at each carefully crafted meal. Because the food is farm-to-table, you can also expect to feel light, healthy and energetic.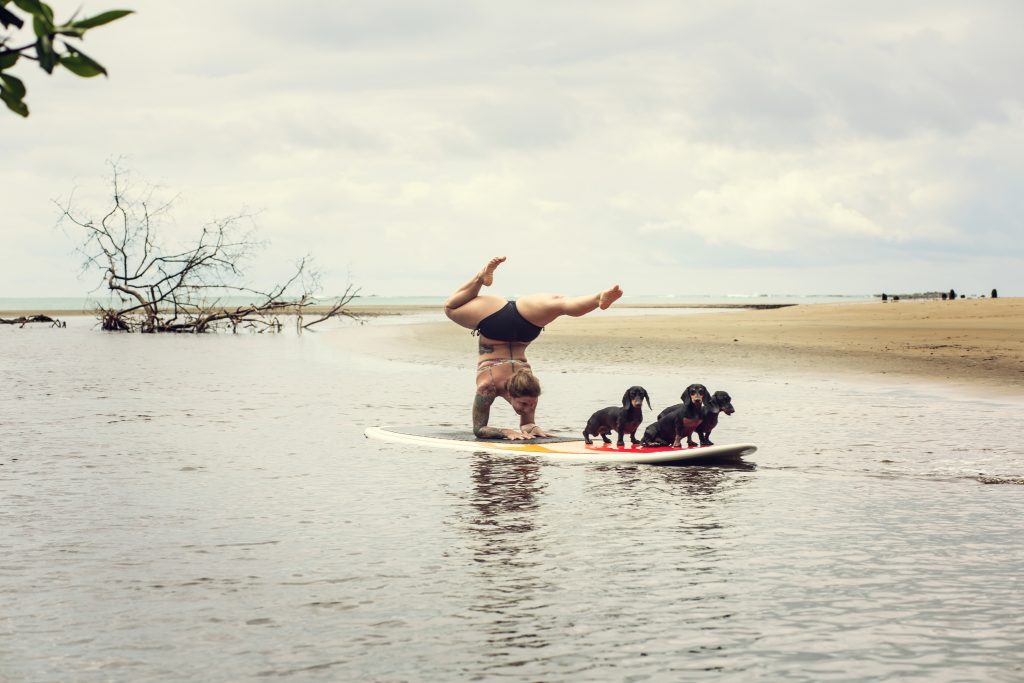 The Adventure.
Stepping out onto your own private balcony to dip into your personal infinity hot tub can turn into a wildlife extravaganza. Sloths, toucans, spider monkeys, colorful frogs and humpback whales can all been seen from your backyard. Hike down the mountain trail and discover a hidden waterfall right on the property. Within a short ride to Uvita you can take tours to get up close to whales, go kayaking, snorkeling, surfing, stand up paddle boarding and more! This charming little town is not over-developed, hosts a pristine beach, great restaurants and even some shopping and live music. Costa Rican culture is typically early to bed, early to rise. You will need your energy as it is an active yet relaxed lifestyle. A 'short, easy hike" in Costa Rica can be an awesome and intense workout for some. You will want to see and do because the beauty is so abundant. If you care to venture out a little more, their are exquisite waterfalls, ziplines, mangrove tours and scuba diving all within less than a couple hours from this gem of a location.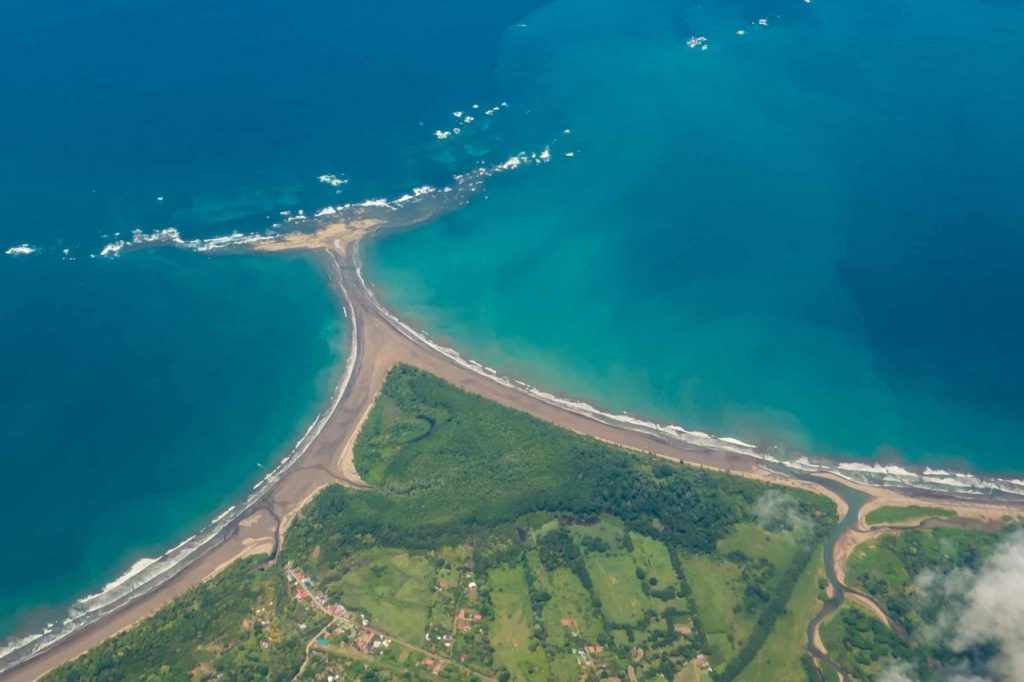 Marino Ballena National Park, Uvita, Costa Rica from above. You can see why they call it The Whale's Tail.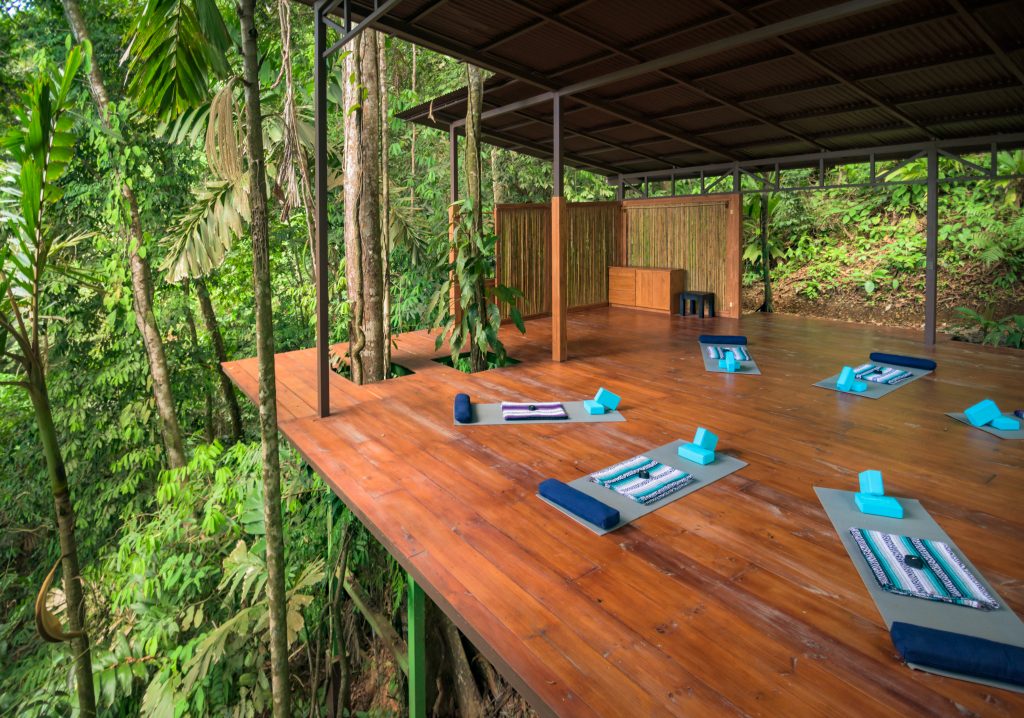 The Yoga.
Respect, appreciation and understanding of this ancient practice is felt by all in Costa Rica. Your drivers, doormen, tour guides and shop owners will all have some input and knowledge of what yoga is and where you can find it. Perhaps it's because they are all so in tune with everything around them that there is this natural connection to yoga. It could also be that yoga has significantly influenced tourism with teachers flocking to Costa Rica for retreats, festivals, and wellness programs. Costa Rica is ranked number three of the happiest places on earth. The yoga platform nestled amongst the trees at Vista Celestial may be one of the happiest places in Costa Rica. Imagine an open air tree house with no walls, 360 degree views of ocean, jungle and mountain side for as far as the eye can see. It's ideal for a cozy group or personal practice. It doubles with a private terrace for spa treatments all set to the sounds of nature in the background. No music necessary. There are plenty of mats, blocks, straps and bolsters available for a restorative practice and yoga teachers on hand offering classes as well.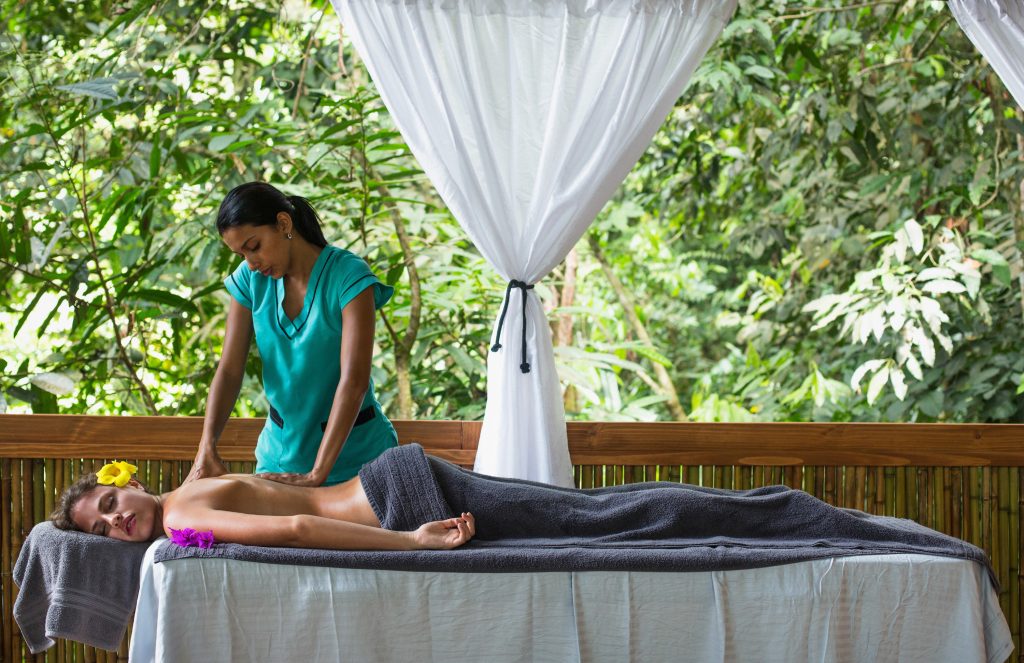 The Relaxation.
Pure Vida; the pure, or simple life. No one is in a hurry in Costa Rica. Not ever. So allow plenty of time for transfers and transitions to different activities. Better yet, try not to plan too much at all because simply "being" in this lovely country is plenty enough. Watching the sunset, a walk on the beach, getting a massage and enjoying a long meal are staples of this culture.  As mentioned, they rise with the sun and sleep with the moon!  The pace is calm and the hospitality is topnotch.  You will never feel unimportant.  At Vista Celestial, you begin to feel like it's home and the staff is your family because they are so accommodating and friendly.  It's no wonder they call it a luxury boutique "home-tel." There is no request too great.  Luxurious, yet comfortable; quiet, but not boring.  This place feels like a palace and you will never want to leave!
Jenn Bodnar
Jenn Bodnar is the owner of  Yoga Digest and has a genuine belief that yoga can benefit everyone. She is 500ERYT having attended multiple teacher trainings, facilitating yoga teacher trainings and studying and practicing yoga since 1999. Jenn is an avid fitness professional, who has taught and managed group fitness for many years. As a former competitive triathlete, gymnast and dancer Jenn loves the balance of strength, flexibility, perseverance and freedom that yoga provides. She is mom to three awesome young men and loves being active and outdoors with her family and friends. Jenn oversees LifePower Yoga studio in North Dallas, is a self proclaimed health food chef and hopes to leave a positive footprint by inspiring others to choose happiness. "Watching people grow through yoga is one of the most amazing miracles to witness."
Related Articles
Read more from HEALTH