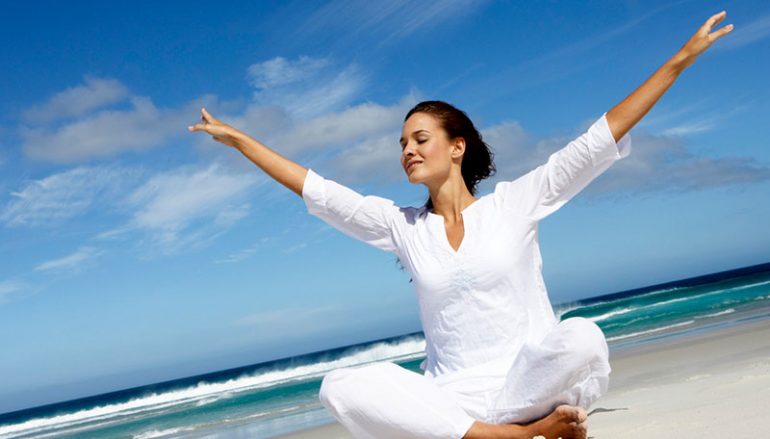 Recovery: Redefining Healthy Habits
"Old habits die hard." The beauty of this quote is that, although difficult and often times exhausting, there is hope that we can destroy old habits by replacing them with healthy habits. Practicing healthy habits have been proven to enhance the overall wellbeing of an individual, especially an addict's desperate search for recovery. Daily tasks become more enjoyable, goals appear more attainable, and gratitude flows from the simpler things in life. When an individual in early recovery finds pleasure in mundane daily tasks, anxiety over uncontrollable stressors seem to disappear and the risk of relapse lowers substantially. This new way of thinking is not limited to those in early recovery but rather it is beneficial to all those struggling with indulging in unhealthy habits. There are countless advantages associated with living healthy. Healthy living is not limited to being physically fit but also requires mental health balance as well.
Some people may associate healthy living with money. Pricey gym memberships and expensive organic foods can deter an individual from pursuing health over convenience. Online resources provide unlimited innovative tips for incorporating healthy habits into everyday life. Increased energy levels, balanced moods, higher quality of sleep, and lowered levels of stress are all commonplace for the individual who practices healthy habits. Choosing healthy living in recovery can help cultivate sobriety, relapse prevention, and an overall balanced lifestyle.
Healthy Diet/Exercise
It's no secret that in the pit of active addiction, addicts neglect and abuse their bodies. Pumped full of toxins, nutrient absent, and sleep deprived, the solution is seemingly impossible. Proper detox and the implementation of healthy eating and exercise are quintessential for recovery. Daily exercise will set the tone for healthy living. Eating healthy doesn't mean replacing every food with a grotesque wheatgrass kale concoction, it only requires a mindful effort to eat foods that are nutritious and fulfilling. Typically, we eat what we feel. In other words, in early recovery, our feelings are all over the place and our brain is seeking relief. Often times a newly sober addict will crave sugary, fatty foods. These foods are known to cause a high release of dopamine levels in the brain. But there are other healthy foods Not only are they harmful to our physical health they are bad for our mental health too. "You are what you eat." Balanced meals are key to overall well being.
Regular exercise can increase mood, lower anxiety, improve heart and lung function, improve sleep and a variety of other benefits. Much like drugs/alcohol, sustainable exercise can activate the brain's pleasure circuit. Increasing levels of positive biochemicals in the brain, consistent exercise has many benefits. Studies have shown that intense intermittent cardio can increase levels of dopamine and serotonin. Combatting anxiety and depression, physical activity has been proven to improve the overall well being of an individual, especially in recovery.
Mindfulness Meditation/Yoga
Most people assume healthy living is limited to diet. Practicing meditation and mindfulness is a great way to improve mental health. Thankfully this age-old practice is making a resurgence as a practical tool to help those in recovery stay happy and healthy. Most addicts, in recovery, struggle with mental clarity. Mindfulness meditation requires the individual to focus on the here and now, drowning out all distractions and stressors. It also helps to improve concentration and increase self-awareness. Meditation is beneficial for individuals throughout all stages of recovery.
Mindfulness meditation is specifically helpful to the individual seeking a total shift in thinking. The goal of mindfulness is enlightenment which refers to awareness, attention and remembering. The individual should become aware of what goal/object they wish to achieve, focus on that idea, and ultimately remember and manifest the concept. Mindfulness has been attributed to lowering feelings of anxiety/depression, controlling the body's reaction to stressors, aiding in pain management, and identifying/processing emotions. Mindfulness meditation comes in many forms such as mindful eating, moving meditation (yoga/tai chi), and mindful breathing. Recovery requires awareness, balance, and control which can be cultivated through many meditative practices.
For years, yoga has been used as a therapeutic resource for individuals suffering from many different types of mental health disorders. Specifically, yoga is exceptionally beneficial for those struggling with addiction. The physical benefits from yoga range from lowering blood pressure, cortisol levels, increasing levels of dopamine, enhancing physical strength to many emotional benefits such as reducing anxiety, improving focus, and supports a genuine spiritual connection. Incorporating yoga into the aftercare plan of a recovering addict has proven to be beneficial to the individual for the mind, body, and soul.
Passionate Living
Addicts often share feelings of regret over wasted time. Recovery allows individuals to rebuild and recreate their lives. Criminal activity and daily chaos become the norm for the average addict. It is important to remember that new habits must replace the old. Often times individuals find themselves indulging in old hobbies they participated in before picking up a mood/mind altering substance. It is important for the addict to stay true to who they are. If your job isn't the most rewarding, indulge in activities that make you feel fulfilled. Find hobbies that interest you and incorporate those things into your weekly routine. As individuals participate in activities they enjoy the brain releases rewarding chemicals, which is a natural and healthy way to reach the desired effect addicts spend their days seeking.
Creative outsourcing has been proven to not only be rewarding but therapeutic for recovering addicts. Journaling, blogging, painting, podcasting, and writing music is a great outlet for productivity and fulfillment. Volunteer work is also a great way to get involved and relieve old habits. The Big Book (Alcoholics Anonymous) tells us: "Practical experience shows that nothing will so much insure immunity from drinking as intensive work with other alcoholics. It works when other activities fail." Helping others has been proven to cultivate instant gratification and overall improve mental health. Find your passion and live there, for nothing is more fulfilling than feeling as if you are right where you are supposed to be.
Recovery is an all-encompassing lifestyle change: mind, body, and soul. It is quintessential for addicts to plug into their local sober support and maintain fellowship with other addicts as well. Most importantly, the addict must take care of self first. Developing new and healthy habits replace the detrimental habits and help shift old thinking and behaviors. In order to achieve long-term sobriety, it is important for an addict to completely abandon themselves to an entirely new way of thinking and living.
Patricia Moceo
Tricia Moceo is an Outreach Specialist for Recovery Local, a local addiction/recovery based marketing company. She advocates long-term sobriety by working with websites like https://www.12keysrehab.com/, providing resources to recovering addicts and shedding light on the disease of addiction. Tricia has been sober for 2 1/2 years. Tricia is a mother of two, actively involved in her local recovery community, and is passionate about helping other women find hope in seemingly hopeless situations. Instagram: @triclovee
Related Articles
Read more from LIFESTYLE