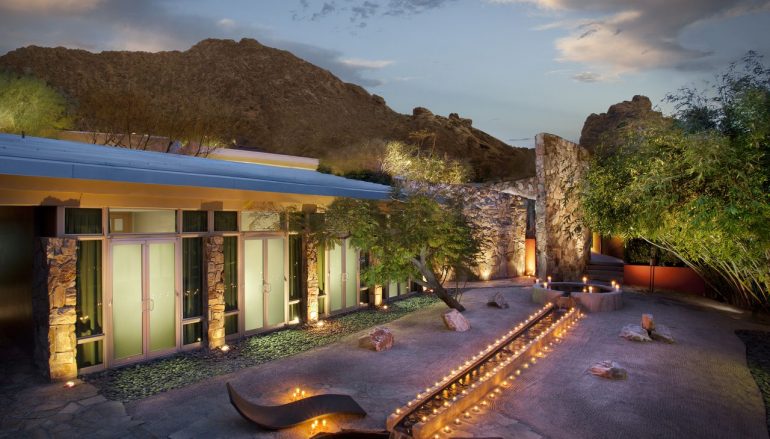 Looking for a Yoga Getaway?
Sanctuary on Camelback Mountain Resort & Spa is true to its name. Tucked inside the north face of Camelback Mountain, it offers a serene, relaxing escape from the daily grind. Although it feels secluded, surrounded by colorful desert landscape, it's only a 10 minute drive to downtown Scottsdale restaurants and art galleries and 10 miles to the Phoenix Sky Harbor International Airport.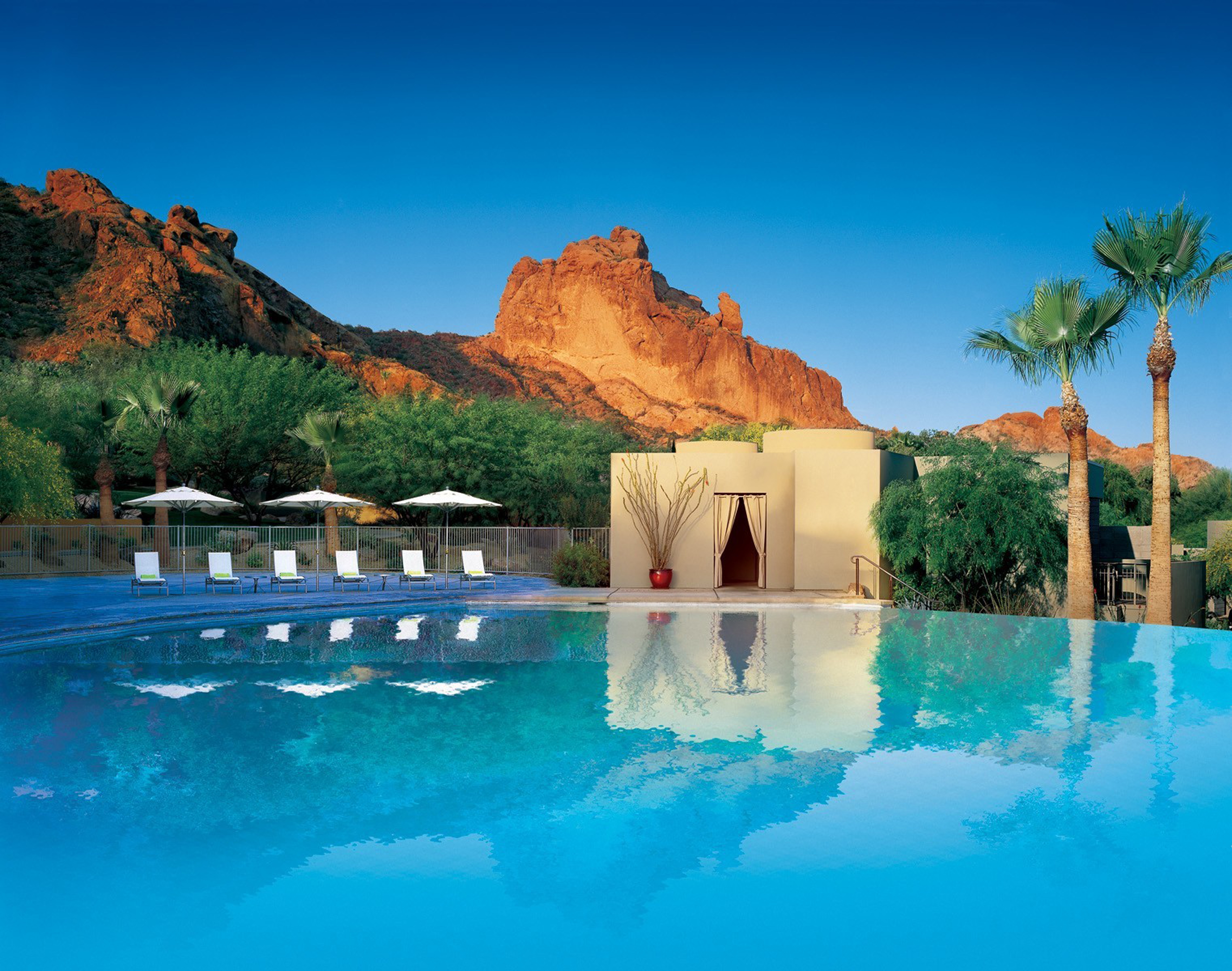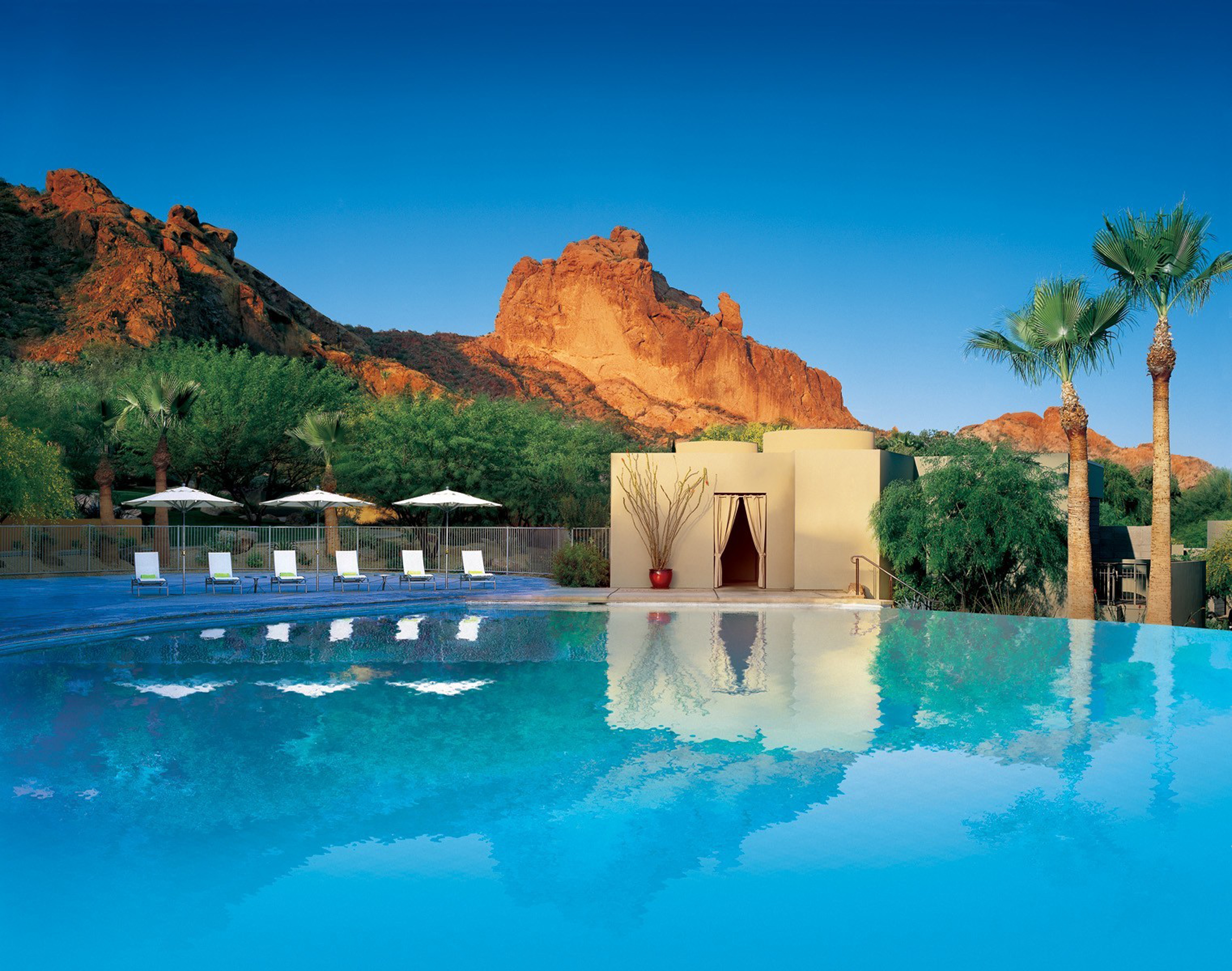 The 53-acre resort features a full-service, Asian-inspired spa with 12 indoor/outdoor treatment rooms surrounding a Zen meditation garden and reflection pond. Terraced on the slope of the mountain are 109 contemporary-designed casitas and suites, most with fireplaces, oversized soaking tubs and balconies or patios. More than 9,000 sq. ft. of indoor and outdoor meeting and dining space are available for weddings, corporate gatherings or wellness retreats with breathtaking mountain views as the backdrop.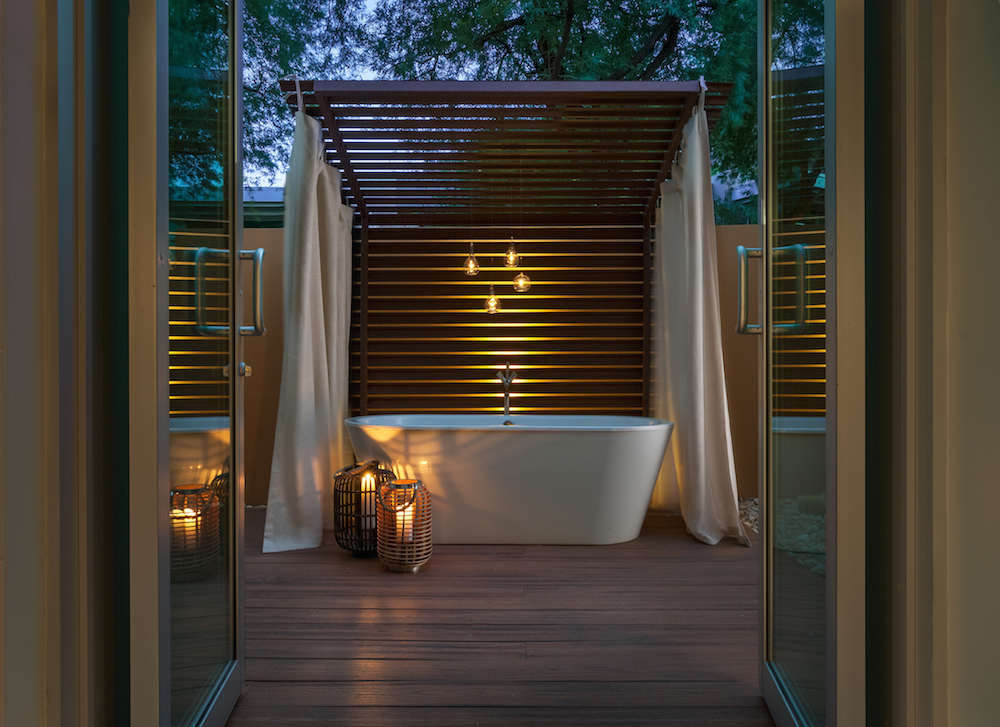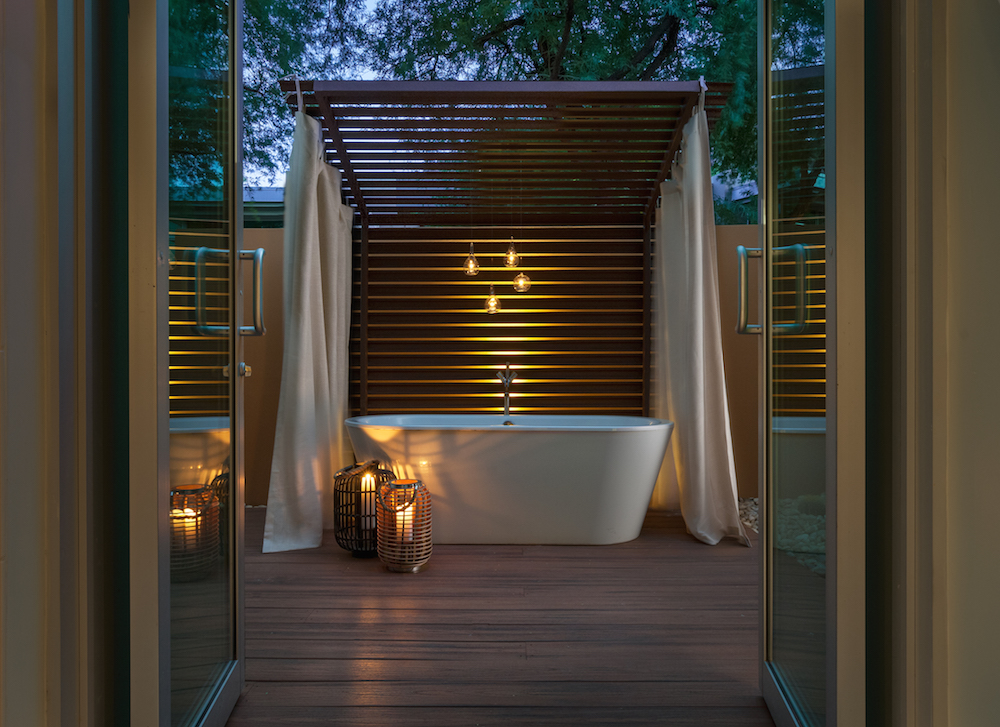 Sanctuary's eight luxurious private estates are popular with big-name celebrities and businesses, featuring full gourmet kitchens, large secluded patios, private pools, tennis courts, game rooms, and most importantly, plenty of privacy to relax and unwind. Adding to the peaceful, spiritual vibe of the resort is a nearby red sandstone rock formation on Camelback Mountain called "Praying Monk," which resembles the silhouette of a man kneeling in prayer.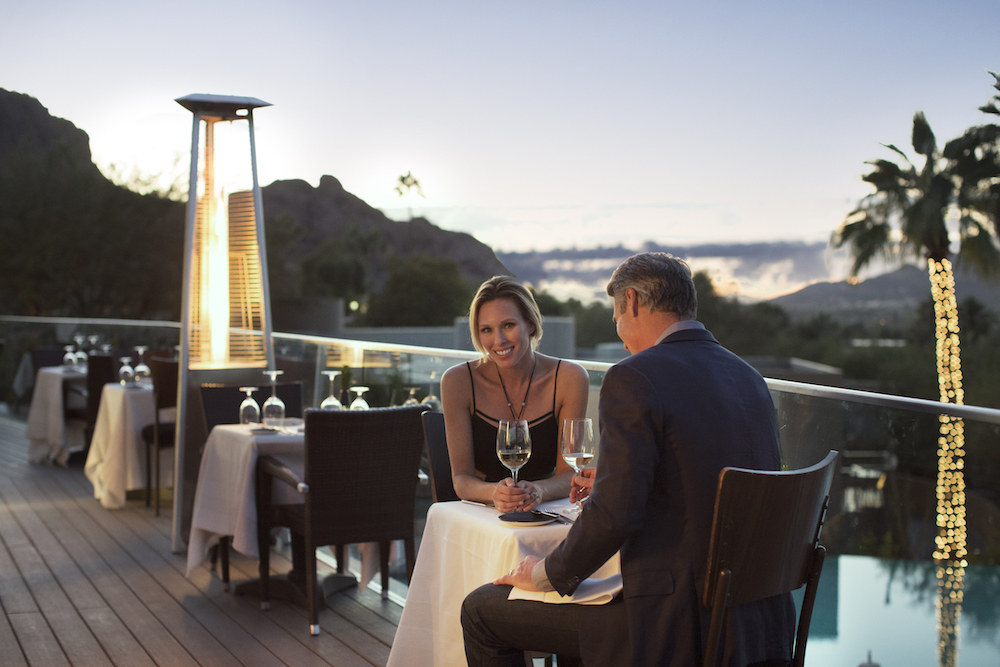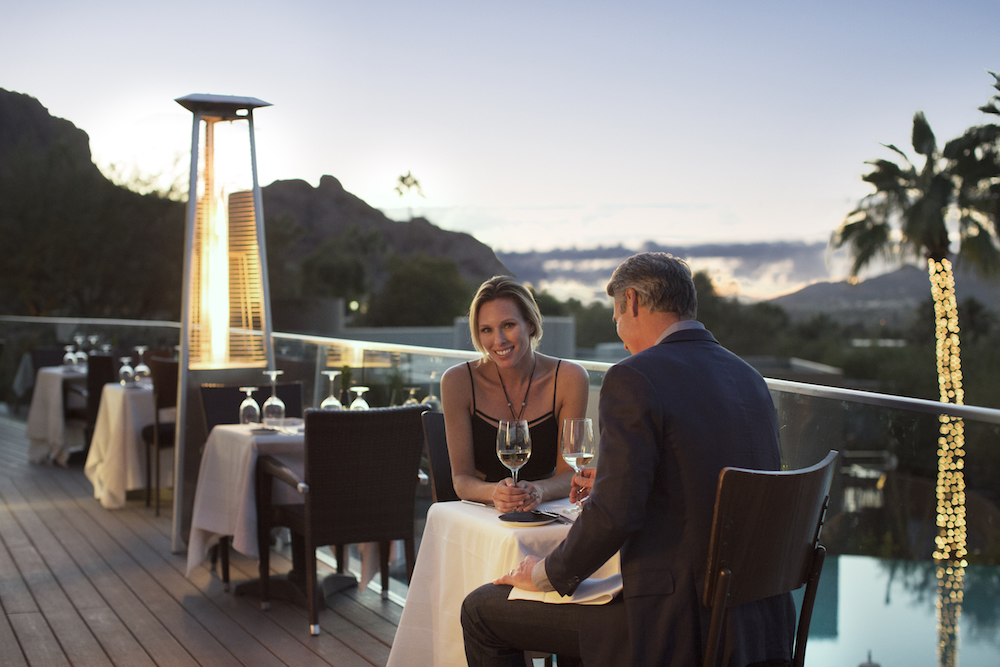 Food Network celebrity Beau MacMillan is the executive chef of the resort's elegant elements restaurant, which serves up farm-to-table American cuisine with Asian accents – from hearty Hoisin braised short ribs with forbidden fried rice to heart-healthy miso glazed salmon with soba noodles. Next door is the trendy jade bar, where you can enjoy a cocktail as you listen to soulful R&B or Blues music on Friday and Saturday nights. Both elements and jade bar offer patio dining, panoramic views of the surrounding mountains, and after sunset, twinkling lights of Paradise Valley.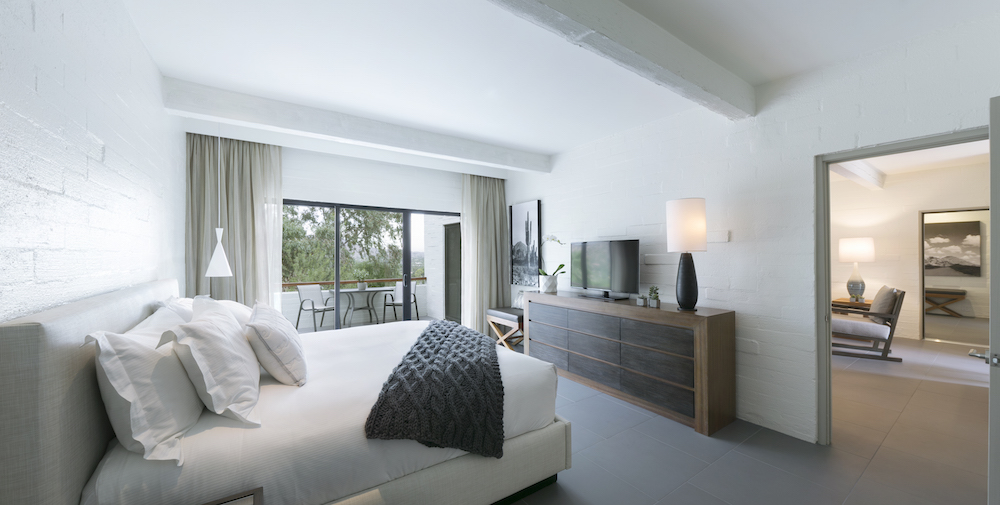 Sanctuary caters to adult guests looking for romance, rejuvenation or outdoor adventure, so give yourself a real vacation and leave the kids with a sitter. Although children are allowed on the property, they must be 16 or older to use the spa or the Infinity-edge main pool area (except for major holidays). The resort has four pools, including a 25-meter lap pool, five championship tennis courts and private tennis instruction, as well as private yoga, personal training and swim instruction by Olympic gold medalist Misty Hymen.
If you're looking to stretch and strengthen your body, visit Sanctuary's fitness center or movement studio for a wide variety of yoga and fitness classes. The most popular guest activity is the guided bike and hike adventure (available for an extra fee). Two of Phoenix's most popular hikes are an easy one- to two-mile walk from the property.
Sanctuary offers distinctive touches like candlelight turn-down service and a daily sunset ceremony with complimentary sparkling wine or apple cider to celebrate the beauty of the colorful Arizona sunsets. For more information about Sanctuary, visit www.sanctuaryaz.com or call 480-948-2100.
Angela Ambrose
Angela Ambrose is an award-winning writer with 30 years in corporate, magazine and video scriptwriting. As an ACE-certified group fitness instructor and yoga teacher, she combines her health and fitness expertise with her passion for writing. She teaches yoga at Life Time Athletic, YMCA and Paradise Valley Community College in Phoenix. A mother of two spirited teens, she also enjoys writing for parenting publications. Visit her at AmbroseYoga.com, AngelaAmbrose.com, FB@AmbroseHealthyLiving or Twitter@AAhealthfitness. 
Related Articles
Read more from LIFESTYLE