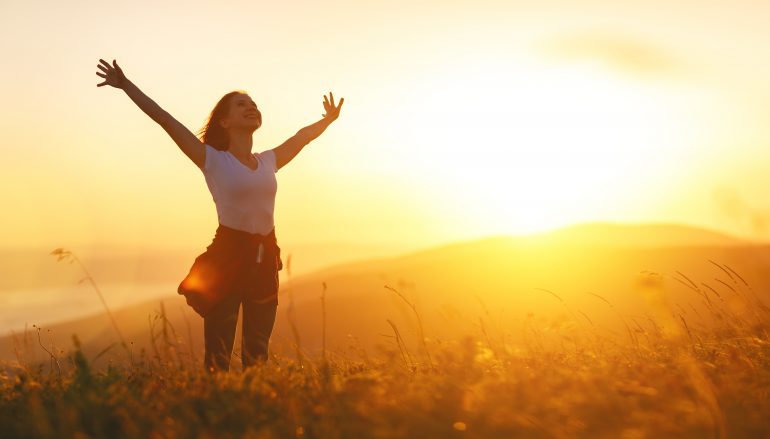 9 Benefits of Going on a Yoga Retreat
If you have been on the fence about going on a yoga retreat, read more on the benefits of taking this leap!
Practicing mindful movement, kindness, gratitude, and connection to your life's purpose has many benefits and hopefully, you're in a place to do so daily.  Once your typical daily practice has ended, you are met with daily life, responsibilities, deadlines, obligations, appointments, and more.
To retreat literally means to withdraw, surrender, be alone, and get away from it all.  While mindful, intentional time each day is beneficial, committing to a true getaway, completely supported, without any distractions, creates an entirely different type of healing and peace.
We, at Yoga Digest,  believe in the power of getting out of your comfort zone.  If you have thought about going on a yoga retreat but are not quite sure then here are 9 reasons why you should make it happen.
9 Benefits of Taking a Yoga Retreat
Reconnect with Nature.  Much of our lives are driven by meetings, appointments, and deadlines.  When you get away and ride the rhythm of nature there is a sense of freedom and peace that cannot be felt in the throes of daily life.
Disconnect from technology.  In remote locations, you will find it far less common or even acceptable to be on your phone.  Add the potential of  Wi-Fi issues and it's a no-brainer to step away and be "unavailable".  We have forgotten this little gift.  Unplugging for a few days at home or away is very beneficial.
Commit to healthy habits.  Yoga retreats are composed of active and purposeful days, healthy meals, and rest time.  Plan on simple, relaxing evenings, and early bedtimes to accommodate natural active, play, rest, and digestive patterns.
Deepen your practice. Being away from your normal routine with constant guidance will open you up physically, emotionally, and spiritually in a much bigger way than attending yoga class at home.
Learn something new.  Travel offers an opportunity to learn about different geographical areas, cultures, and food.  An intentional yoga host will be sure to provide some new yog
Meet new people. Not only will you meet new people but like-minded people who have similar values. You will spend a significant amount of time with a small group giving you a chance to bond and maybe even make some friends!
You time.  Self-care is important for optimal health and performance.  Many people get home from vacations needing a vacation. A yoga retreat will leave you feeling refreshed, renewed, and reconnected to yourself.
Personal growth.  Yoga is the journey of the self through the self. Immersing yourself in yoga for an extended time will allow deep reflection.  You will see everything in a different lens and be empowered to make shifts that serve your development.
FUN!  If you love yoga, and chances are you do if you're planning on taking a retreat, it will be round-the-clock fun for you!
Jenn Bodnar
Jenn Bodnar is the owner of  Yoga Digest and has a genuine belief that yoga can benefit everyone. She is 500ERYT having attended multiple teacher trainings, facilitating yoga teacher trainings and studying and practicing yoga since 1999. Jenn is an avid fitness professional, who has taught and managed group fitness for many years. As a former competitive triathlete, gymnast and dancer Jenn loves the balance of strength, flexibility, perseverance and freedom that yoga provides. She is mom to three awesome young men and loves being active and outdoors with her family and friends. Jenn oversees LifePower Yoga studio in North Dallas, is a self proclaimed health food chef and hopes to leave a positive footprint by inspiring others to choose happiness. "Watching people grow through yoga is one of the most amazing miracles to witness."
Related Articles
Read more from SPONSORED