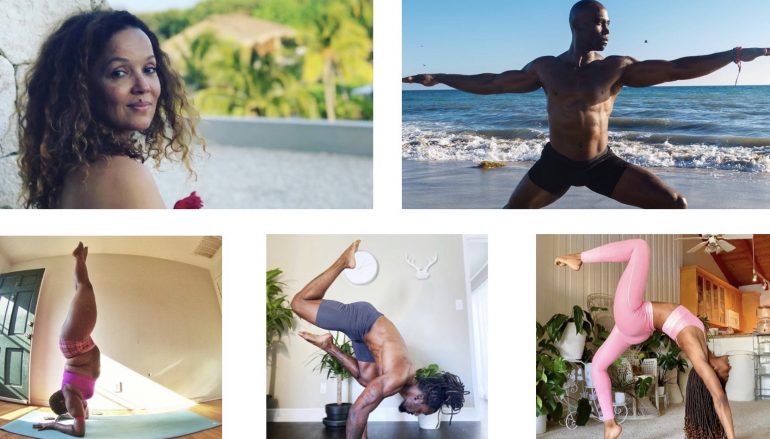 5 Black Yogis You Should Be Following Right Now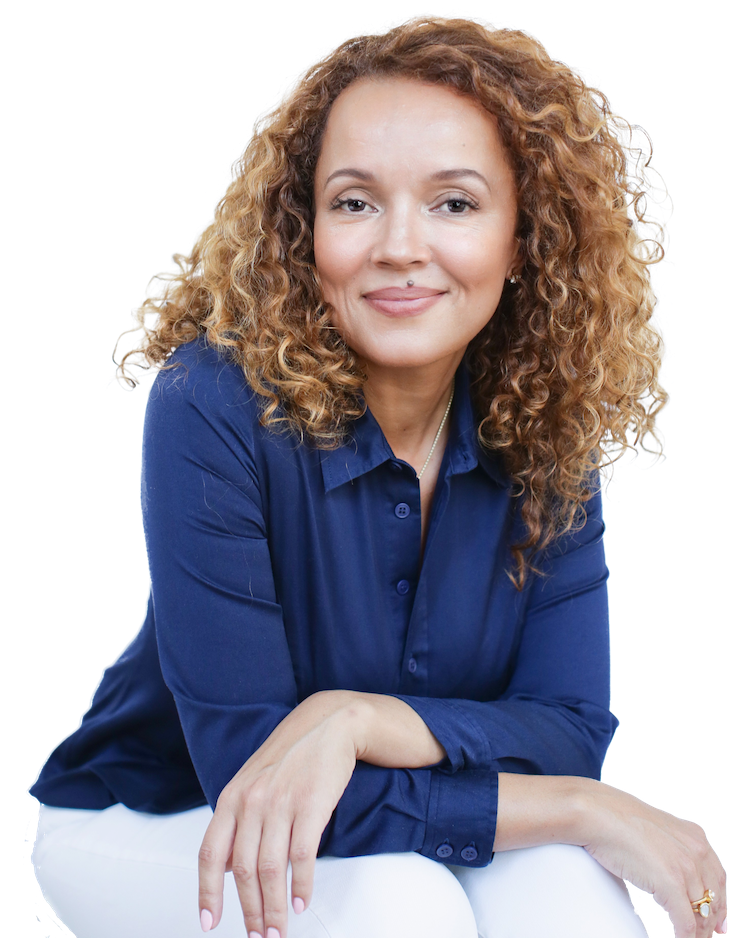 1) Cynthia Occelli.  Author, mother, businesswoman with a law degree.  Cynthia made a huge impression on me back in 2014 when I heard her inspiring quote: "
"For a seed to achieve its greatest expression, it must come completely undone. The shell cracks, its insides come out and everything changes. To someone who doesn't understand growth, it would look like complete destruction."
A former 9th-grade dropout and welfare mom, Cynthia turned her life around, graduated from law school, built her dream business and home, and successfully raised two conscientious children. Cynthia is the host of Self-Centered with Cynthia Occelli, on Unity Online Radio. She's also a member of the Leadership Circle at Visionary Women. Cynthia's mission is to end all preventable suffering by supporting and strengthening the most powerful force of change in the world, women. Cynthia is humble, down to earth, and approachable, yet confident and profound. Follow her onFacebook!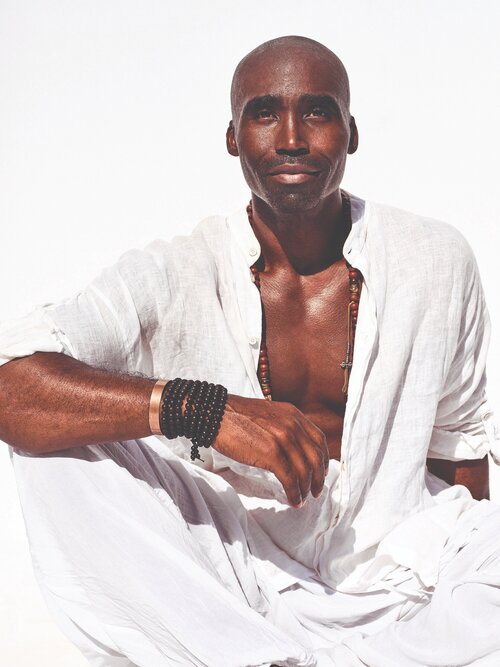 2) Keith Mitchell is one who turned his mess into a message.  He began his career as a collegiate level outside linebacker at Texas A&M University, earning a Bachelor of Arts in Economics.  Though he was left undrafted in the NFL, he would not let that stop him. Keith was signed by the New Orleans Saints in 1997, played for the Houston Texans from 2002-2003, and finally the Jacksonville Jaguars from 2003-2004.
He is a highly celebrated and respected professional athlete who became the NFL's highest-paid undrafted player and earning admiration as an undrafted pioneer who ultimately achieved All-Pro status. Keith's stats are amazing.  He was truly living the dream…until his career was abruptly ended from a paralyzing tackle which caused a horrific spinal injury. In his darkest hour, Keith discovered conscious breathing, yoga, and meditation. I remember him telling me how meditation saved his life during an interview back in 2014.  His classes are powerful and his presence is intense but also with a gentle and playful spirit.   In addition to being a Celebrity Yogi, Motivational Mindfulness Coach, Holistic Health & Fitness Advocate, Keith is also a Community Activist and Humanitarian. He created The Light It Up Foundation, bringing yoga to organizations, schools, and children. Check out his new book The Mindfulness Playbook.  You can also find him here on Instagram.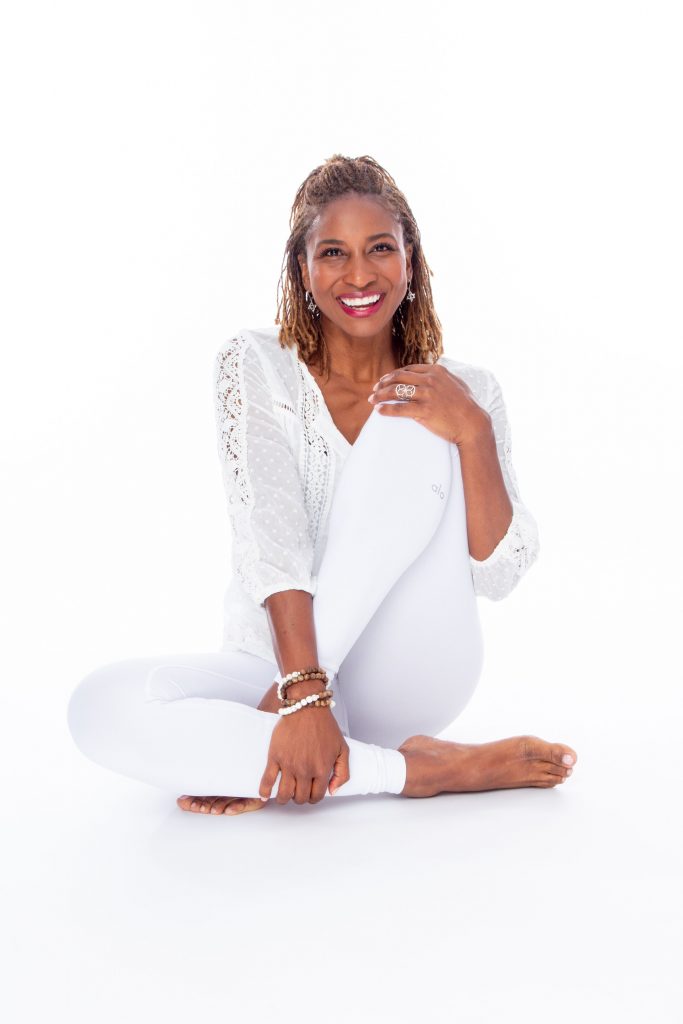 3) Koya Webb is an international yoga instructor, health coach, and occasional vegan chef who lives in Los Angeles. Koya is inviting, yet fierce, she is incredibly knowledgeable of the holistic path without making it sound like a bunch of spiritual mumbo jumbo.  Koya has the ability to draw you in immediately with her kind heart and loving spirit.  She is intentional, has a message, and a passionate desire to heal others and help them to see the best in themselves.  Koya truly is one of the most well-rounded influencers who incorporates the mind, body, spirit connection masterfully.  Check out tips from her book Let Your Fears Make You Fearce. You will also enjoy her when she goes live on Instagram and her inspiring feed.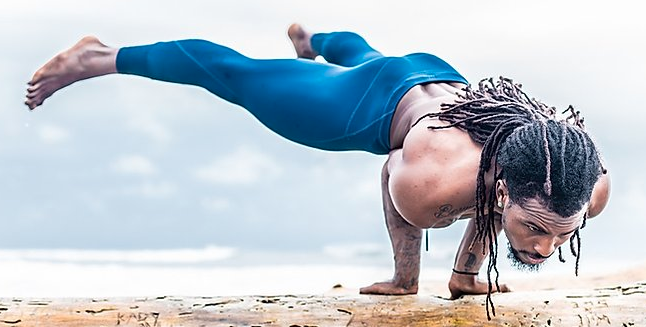 4) DJ Townsel (Dade2Shelby) brings the yang to the yoga game.  He is edgy and not to mention extremely fit! Derrick "DJ" Townsel, is a former NFL athlete, an Orlando-based personal trainer, health coach, and yoga instructor. He received a full scholarship playing football at Murray State University as a 4-year starter, and then on to the NFL with the Houston Texans from 2010-2011. Following his time with the Houston Texans, 2 other NFL organizations and 2 other professional leagues (AFL and CFL), Derrick found his passion helping others realize their physical and mental potential through personal training.
Derrick began practicing self-taught yoga in 2012. He followed online sessions and studied the physical, mental, and spiritual aspects and history of yoga. Derrick has now become an inspiration to thousands who didn't think a passion for fitness or yoga could be a possibility for them, mainly men and people of color. Derrick is now a sought-after 200-Hour Certified Yoga Instructor, Acrobatic Yoga Instructor, Certified Personal Trainer, and Level 2 WCO Calisthenics Instructor in Central Florida. Check him out on Instagram! His pictures and posts are filled with passion!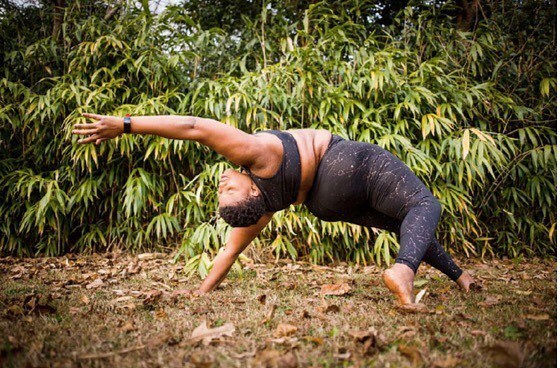 5) Jessamyn Stanley is a yoga teacher, body positivity advocate, and writer based in Durham, North Carolina. Jessamyn uses high energy vinyasa flow as a way to move past mental and emotional barriers. Her classes provide a body positive approach to yoga which celebrates students' bodies and encourages them to ask "How do I feel?" rather than "How do I look?" when practicing yoga.
If you're looking for the sugar-coated yogi, keep scrolling!  Jessamyn keeps it very real and is a refreshing break from the "typical" yoga Instagram influencer.  She is boastful and proud and consistently shows up authentically and unapologetically!  You can check her out on the YD Now Podcast!
Jenn Bodnar
Jenn Bodnar is the owner of  Yoga Digest and has a genuine belief that yoga can benefit everyone. She is 500ERYT having attended multiple teacher trainings, facilitating yoga teacher trainings and studying and practicing yoga since 1999. Jenn is an avid fitness professional, who has taught and managed group fitness for many years. As a former competitive triathlete, gymnast and dancer Jenn loves the balance of strength, flexibility, perseverance and freedom that yoga provides. She is mom to three awesome young men and loves being active and outdoors with her family and friends. Jenn oversees LifePower Yoga studio in North Dallas, is a self proclaimed health food chef and hopes to leave a positive footprint by inspiring others to choose happiness. "Watching people grow through yoga is one of the most amazing miracles to witness."
Related Articles
Read more from INSPIRATION