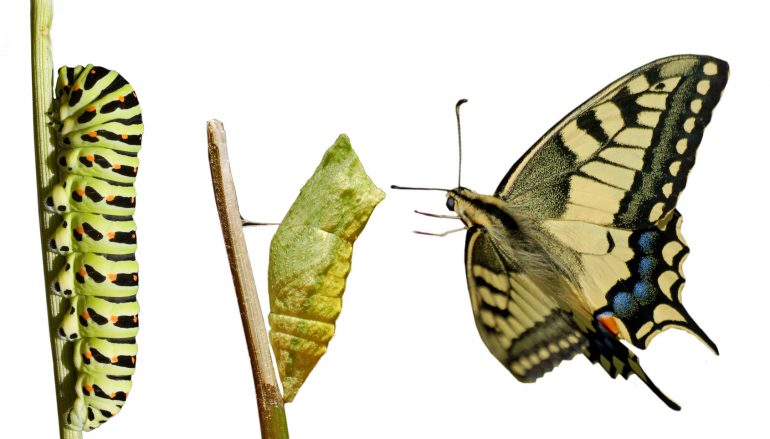 3 Elements of Transformation
As I write this, we are months into the global pandemic of 2020. We have absorbed more information, change and stress this year, most likely, than in our entire lives.  Forced to quarantine, giving up our lives as we know it, not able to enjoy even the most simple pleasures of working or going to school, spending time with our family and friends, having a meal at a restaurant or attending a  yoga class at the studio, we feel isolated.
Not to mention loss.  We have lost many lives due to COVID-19, jobs and numerous everyday moments like milestone celebrations including births, graduations, birthdays and even gatherings like funerals have been abruptly brought to a screeching halt.
As businesses started to re-open, we are feeling the repercussions of having a moment to go inside.  When life gets quiet, it also simultaneously gets really loud.  Thoughts and feelings that we have suppressed for lengthy periods of time have surfaced and can no longer be contained. Anxiety and sensitivity is running high and the tendency to react is difficult to reign in.
"Things will never go back to normal."
You may have heard this vague saying a time or two lately. Some consider this shift a real opportunity while others are more pessimistic about what the future holds.  We have seen that we can become united and just as quickly divided if we are not watching three important controllables.
Resilience.
The most interesting thing about resilience is the only way to obtain it is through adversity. Traumatic experiences and setbacks are inevitable in life.  In order to properly grow from difficulties, the American Psycholological Association recommends focusing on four core components — connection, wellness, healthy thinking and meaning.
Stress and fear can be our greatest teachers.  We are forced to act when things are choppy and unsettled,  rarely extending our efforts for expansion in smooth waters. You can choose to grow through what you go through or blame others and become complacent and stuck or sink.  But you do have a choice!  Resilience is key for our next controllable.
Adaptability.
On the other hand, adaptability is experienced through both flourishing and challenging times and is a continuum.  Adaptability can be seen as a proactive evolution. Many people have shared that the mandated "quiet time" was welcomed and needed and they had opportunities to bond with their families unlike ever before.  Some picked up a new skill, language, became more productive and in better shape than ever.
Being adaptable is one of our greatest abilities as humans.  When your mind is healthy and body is strong, you are able to flow more easily into the next phase.
Knowledge.
Wisdom is knowing when to be resilient and when to adapt. We can be resilient when we are dealing with things we know to be true.  Adaptability is necessary for the larger piece and that is what we don't know, and even bigger area, what we don't know we don't know. Still with me?
Maya Angelou says "Do the best you can until you know better.  Then when you know better, do better."
We are faced with an opportunity to learn at this moment.  We do have the power to make changes for ourselves, our families and our communities.  I challenge you to start something today, even if it is just journaling down your idea, listening to a podcast or buying a book on your goal.
The only consistent in life is change.  Our resilience, adaptability and knowledge give us all we need to do so.
Jenn Bodnar
Jenn Bodnar is the owner of  Yoga Digest and has a genuine belief that yoga can benefit everyone. She is 500ERYT having attended multiple teacher trainings, facilitating yoga teacher trainings and studying and practicing yoga since 1999. Jenn is an avid fitness professional, who has taught and managed group fitness for many years. As a former competitive triathlete, gymnast and dancer Jenn loves the balance of strength, flexibility, perseverance and freedom that yoga provides. She is mom to three awesome young men and loves being active and outdoors with her family and friends. Jenn oversees LifePower Yoga studio in North Dallas, is a self proclaimed health food chef and hopes to leave a positive footprint by inspiring others to choose happiness. "Watching people grow through yoga is one of the most amazing miracles to witness."
Related Articles
Read more from LIFESTYLE