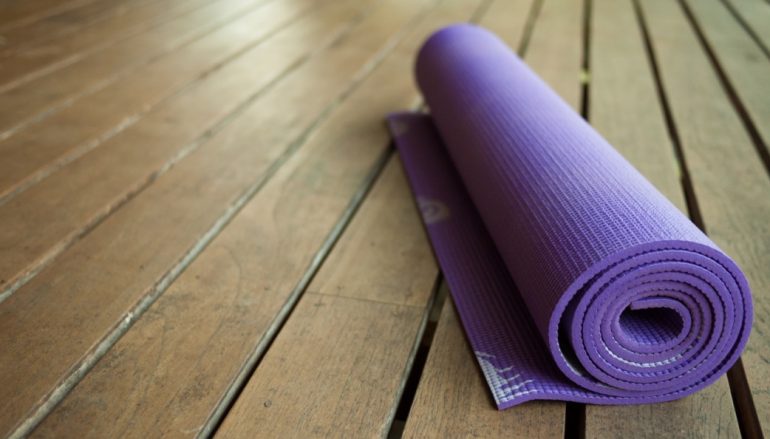 What Type of Yoga is Right for You?
Yoga seems to be everywhere today and it is becoming more and more popular in gyms around the country, but why are yoga classes becoming so popular? Apart from the overall health benefits you can gain from a yoga class, it's the fact that there are different styles of yoga classes available which means you can find a yoga class that meets your needs.
Anyone can benefit from yoga classes. Yoga can clear your mind, improve your health, increase flexibility in your joints and your muscles will become stronger – this doesn't always happen through a workout at the gym. If you have injuries from sports etc yoga can help – you should never experience pain while performing a yoga pose so there are always ways to protect an area that is injured.
The wonderful thing about starting yoga classes is that anyone can do it, from teenagers to those in their 70's – yoga is possible for anyone at any age, you don't need to be able to touch your toes but flexibility will come through practicing yoga.
Different styles of yoga:
HATHA
Hatha classes are a great place for a beginner to learn all the basics – the balancing, standing and seated postures of yoga. You will find a Hatha yoga class moves at a slower pace.
VINYASA
Vinyasa means to 'move with the breath' and in many Vinyasa- style classes you will flow from one yoga pose to another without holding the pose for too long, while another class you may stay in the poses for longer which is more of a challenge. (Anusara, Astanga, Jivamukti and power yoga are all Vinyasa style practices)
BIKRAM YOGA
Also known as Hot Yoga/Hot Hatha Yoga – this form of yoga was named after its founder Bikram Choudhury with this style of yoga class held in a room heated to 37 degrees – so be prepared to sweat – A LOT! This style of yoga class in general consists of 26 different postures with each posture repeated twice. Wear very light clothing; bring a towel and a big bottle of water!
POWER YOGA
Power yoga classes are very similar to Astanga with power yoga concentrating on synchronising breath and movement. These classes are designed to build flexibility and strength and can be quite challenging.
RESTORATIVE
These yoga classes focus on relaxing your body and use postures that are comfortable and use props such as blankets and bolsters.
There are many different yoga classes out there suitable for different ages and fitness levels, while it may take a little trial and error you are sure to find the one that's right for you.
Photo: healthyway.com
Lynda Pope
Lynda Pope is a 15 years experienced fitness trainer. She worked 10 years in U.K. as fitness trainer and is now working at Hardcandy Fitness in Sydney, Australia. She completed Life Coaching Diploma and now studying Nutritional Medicine Diploma. She is a TRX, VIPR, RIP and Kettlebell qualified instructor.
Related Articles
Read more from YOGA