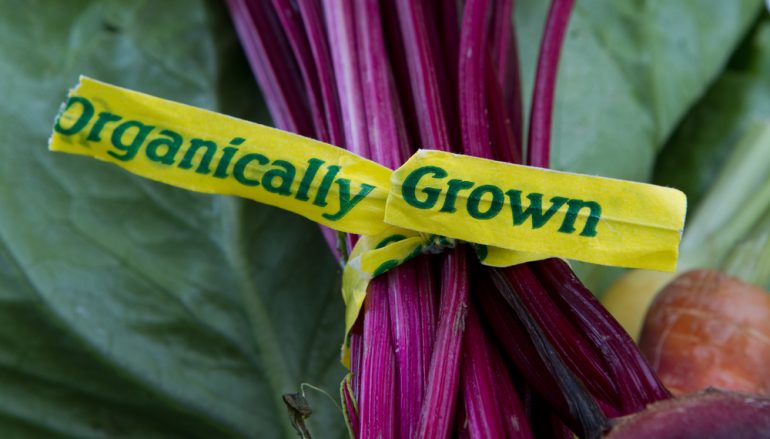 Results Are In: Organic Foods Healthier Than Conventional
The debate on organic versus conventional foods has gone back and forth for years.  The mainstream came out with a press release stating organic foods aren't any healthier then conventional which was quickly revoked by the alternative media.
Newcastle University Researchers in England have analyzed and reviewed meta-analysis on 343 peer-reviewed scientific studies and have found that organic foods are overwhelmingly healthier than conventional.
The study showed organic foods contain much higher amounts of antioxidants, which help combat disease within the body.  Consumers who switched to organic fruits, vegetables and cereals would get 20-40 percent more antioxidants.  That's equivalent of two extra portions of conventional fruits and vegetables, without the extra calorie intake.
Researchers also concluded that conventional foods contain 3-4 times more pesticide residue than organic foods while organic foods also contain lower levels of harmful metals, which are dangerous to the human health.
Studies continue to show organic foods are without question better for your health.  See our article 4 Ways To Save Money Eating Organic and make the switch to organic today!
Source: http://blog.journals.cambridge.org/2014/07/new-study-finds-significant-differences-between-organic-and-non-organic-food/
[email protected] Digest
Cody is the Co-Founder & Publisher of Yoga Digest. Having his college basketball career cut short by a back injury, Cody opted for power yoga over surgery and medication. Fast forward a handful of years, the yoga journey combined with mindful eating habits has alleviated his back injury and done so much more for his mind and body. He is a avid advocate of self education and alternative health. Looking forward, Cody hopes to inspire people with his yoga story and educate the world how to become a happier and healthier generation. Connect with Cody on Linkedin.
Related Articles
Read more from LIFESTYLE