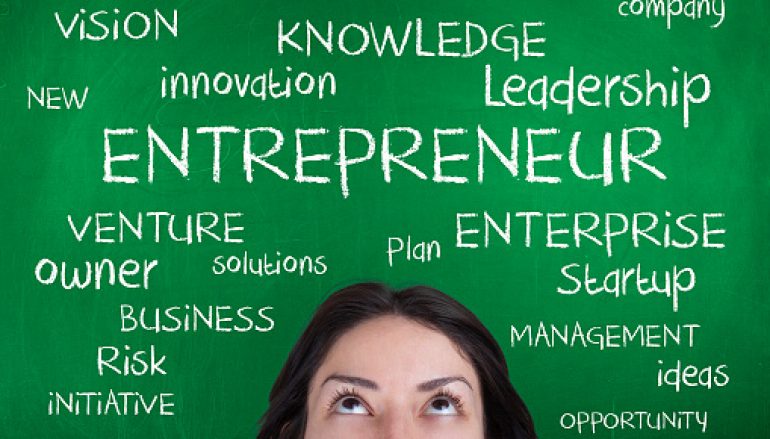 How I Got Started in Entrepreneurship… And No, It Wasn't Easy.
Namaste Goddess Powerhouse! It's time to take your impact to the next level! I am here as your Hippie Business Strategist and New Best Friend. I'm sharing my start-up story with you to show one real-world way this entrepreneurship game works. I had to level-up fast so here's a quick trip down memory lane to show you my path and my journey!
Level #1: My first business was burned to the ground… literally!
For my first business, I started a yoga studio in Indianapolis that was to be called 'Classical Yoga'. I had my logo, teachers, schedule, intake forms, mats and blocks. I had everything ready to go. Before the build-out process was finished though, our building was set on fire by some 'neighborhood kids'. During the repairs, one of the developer's employees was seriously hurt. Then the roof collapsed. I had invested all the money I had saved and many long hours. I worked on my website and developed my systems. I realized that this wasn't what I was supposed to be doing…
I had built that business using all my savings; savings that had grown by putting a few hundred dollars a month aside over a pretty good period of time. Back when the fire happened, I felt like my dream was taken from me. Looking back now, I realize that everything and how it happened was a blessing. What I learned through that experience shifted me in ways nothing else could have and shot me up to the next level!
Level #2: Like a phoenix rising from the ashes, death leads to rebirth.
When 'Classical Yoga' died in the fire, my husband and I knew we still wanted to move to Costa Rica. That had been part of the plan from Day One and was still at the top of the list. I had worked as a facilitator for Passion Yoga School and found out that the owner was motivated to sell it. I stepped up and negotiated a low purchase price including a payment plan. I started the birthing process again with virtually no budget.
I created a landing page that cost about $25 a month. I collected names and emails and studied the crap out of online marketing. I educated myself and built my online and sales platforms. I even put together an entirely new program from my content. Not long after that, deposits were collected, and my first teacher training to hosted in Costa Rica was sold out.
Passion Yoga School is now my primary source of income and has even helped me unlock the next phase of my impact: SixFigureYogi.com!
Level #3: Facing big fears isn't for the weak… but its benefits make you strong!
I figured out how to craft and communicate my message effectively when I studied all I could about online marketing. Stepping fully into my power meant acknowledging my fears. Asking for what I needed and reaching out to people when I needed mentorship was hard. Having the courage to hire people and trust in the process of life were tough… It was a baptism by fire on a whole new level.
A lot of stress comes with conscious entrepreneurship. There's a lot going on behind the scenes that people don't see or understand. There are days when no money comes in at all and times when it comes in all at once; it's all ebb and flow. Balancing financial commitments when you can't be sure of when and how much will be available can be heavy. Staying true to all the commitments you have made can really scary!
Entrepreneurship requires those strengths you have locked deep inside you. It requires you to work through fears, unworthiness, and unhealthy relationships with people and money. Learning to listen to divine signs and figuring out the best way to move forward are skills you develop through practice over time. Making mistakes, failing, and learning more than you thought you needed to learn, pushes you to be brave and face the unknown… like a goddess.
Level #4: Passion lead me to more… and The Six Figure Yogi!
The ​SixFigureYogi.com​​ was born from the awareness and learnings in my experience with my first entrepreneurial love, Passion Yoga School. I am creating it every day to help you learn​ ​how​ ​to​ ​rapidly​ ​grow​ ​your conscious​ ​business!​ ​
The​ ​Six​ ​Figure​ ​Yogi​ ​podcast​ ​has​ ​mini-lessons which are ​great​ ​while​ ​you​ ​are​ ​on​ ​the go.​ ​The​ ​free​ ​Online​ ​Marketing​ ​&​ ​Conscious​ ​Business​ ​Growth​ ​eCourse​ ​was designed​ ​with​ ​your​ ​needs​ ​in​ ​mind.​ ​All​ ​FREE​ ​at​ ​the​ ​website.
This​ ​is​ ​Hippie​ ​Business​ ​Training​ ​you've​ ​never​ ​had,​ ​and​ ​it​ ​is​ ​FREE.​ ​Be phenomenal.​ ​Create​ ​an​ ​engaging​ ​online​ ​presence.​ ​Learn​ ​how​ ​to​ ​sell​ ​out live​ ​events​ ​and​ ​workshops.​ ​I​ ​cover​ ​a​ ​TON​ ​in​ ​your​ ​free​ ​online​ ​marketing​ ​& conscious​ ​business​ ​growth​ ​eCourse.​ ​You​ ​can​ ​get​ ​that​ ​over​ ​on SixFigureYogi.com right now!
Adi Shakti - The Six Figure Yogi
Adi Shakti manifested the Empowered Goddess Seminar to serve as the launching pad for empowering impassioned awakened women entrepreneurs to come together to collaborate, get their s*** together, and elevate collective consciousness through smart and soulful business. Adi is the host of the Six Figure Yogi, Creative Director of Passion Yoga School, Creative Mastermind of the Maha Shakti Center, author, and humanitarian. Adi is a born leader, empowered creator, and active force of nature. She enjoys a global freedom lifestyle of empowered entrepreneurship. She lives full time in Puerto Viejo, Costa Rica. Visit Adi at, www.sixfigureyogi.com, IG: @adi_shakti_rising
Related Articles
Read more from LIFESTYLE