Posts From Rachel Land
Rachel Land
Rachel: Rachel Land is a Yoga Medicine instructor who teaches vinyasa and one-on-one yoga sessions in Queenstown, New Zealand and works internationally as a Yoga Medicine teacher trainer. Passionate about gaining real-world benefits from her studies in anatomy and alignment, she uses yoga to help her students create strength, stability and clarity of mind. Rachel has completed her 500-hour yoga teacher training with Tiffany Cruikshank and Yoga Medicine and is currently working toward her 1000hr certification.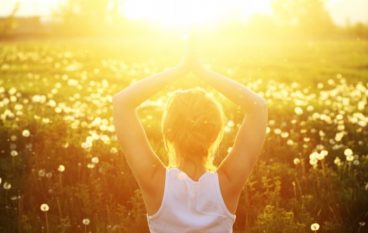 Warmer, lighter spring mornings make it easier to rise early, starting each day by sitting quietly in observation, without judgment. With this clarity, we are best able to make the choices that support our body's natural purification processes.
Rachel Land
HEALTH, LIFESTYLE, YOGA
Props are for students who can't do the "full pose", right? Wrong! Rather than being training wheels for beginners to rely on, yoga props can deepen our practice in unexpected ways.
Rachel Land
Latest Articles, YOGA