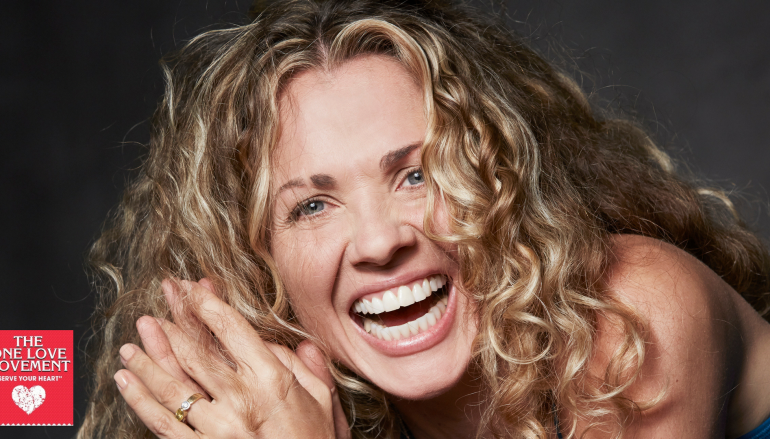 5 Quotes to Keep You Moving Forward, Plus An Evening With Seane Corn
Seane Corn is coming to San Diego! Do you have that internal tug that has questions and wants more direction?  Do you sometimes feel like you're living in a hamster whell of work, eat, sleep…work, eat, sleep…work, eat, sleep?  You're invited to "One Love Heroes Live", a podcast show live and in-person with Seane Corn and YOU in the audience.  Get your ticket and participate!  We would love for you to be a part of the conversation, one that will offer new perspective, gain insight on world issues and how YOUR matter in all of this, an event that will leave you feeling as if you are a part of something bigger.  It's so fitting that Seane would be our very first guest because if you know my story, you know that The One Love Movement would not exist if it weren't for the leadership of Seane Corn and the trainings I attended with her and the Off the Mat in to the World team.  It was a volunteer trip to Haiti back in 2012 when I realized my purpose.  Feeling stuck?  Join us November 19th in San Diego!  Love, Kim Bauman, Founder, The One Love Movement.
1.  When you feel like quitting: think about why you started.

2. Sometimes, you have to stop thinking so much and just go where your heart takes you.

3.  Stay close to anything that makes you feel alive.

4.  When you have a really bad day, try and treat the world better than it treated you.

5.  Be somebody who makes everybody feel like a somebody.
Kim Bauman
"Yoga saved me, and continues to save me every time I come to my mat. I believe that yoga will change the world because it's the physical practice that has us realize our yoga really happens off the mat. Yoga is how we treat others, how we love, our patience, acceptance, how we give, that is yoga." Kim is a certified yoga teacher and Founder of The One Love Movement, a non-profit organization dedicated to reaching people through yoga and giving back to underserved women and kids. Kim was once an orphan as a baby which is why her work gives to communities she sees herself in. To learn more, go to: www.jointheonelovemovement.org
Related Articles
Read more from YOGA