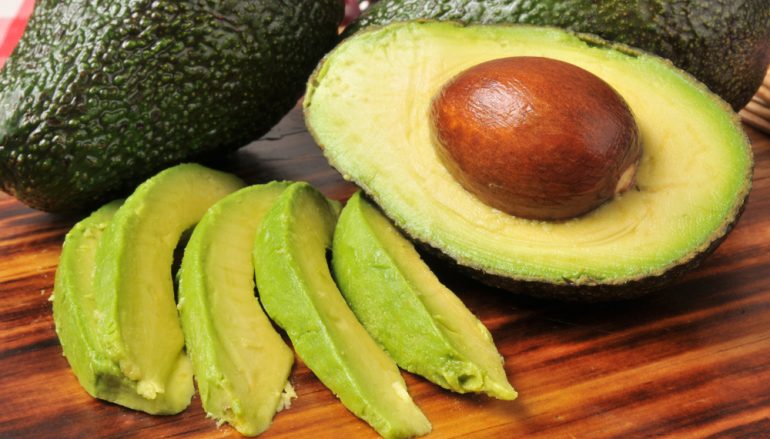 3 Reasons To Eat An Avocado Everyday
Avocados are one of natures most nutrient dense foods and pack a major health punch.
Here are 3 reasons to eat one avocado everyday:
1) Alkalize the Body
Being a nutrient dense food, avocados are extremely high in potassium and magnesium, two very alkalizing minerals that promote healthy blood cells and immunity within the body leading leading to more energy and better detoxification.
2) Antioxidant Powerhouse
Containing key antioxidants such as alpha-carotene, beta-carotene, lutein, selenium and more, avocados work as a superfood promoting health to all the major organs of your body.
3) Overall Health
Being a superfood, avocados have serious anti-inflammatory, heart health, cardiovascular health, anti-cancer, and blood sugar benefits that help combat disease and promote healthy cells within the body.
"…But Avocados are high in fat!"
There is no need to worry about the fat that comes from avocados.  These are heart healthy, cholesterol cleansing fats that work with your body, not against it like man made packaged and fried foods.
Have you had your avocado today?
[email protected] Digest
Cody is the Co-Founder & Publisher of Yoga Digest. Having his college basketball career cut short by a back injury, Cody opted for power yoga over surgery and medication. Fast forward a handful of years, the yoga journey combined with mindful eating habits has alleviated his back injury and done so much more for his mind and body. He is a avid advocate of self education and alternative health. Looking forward, Cody hopes to inspire people with his yoga story and educate the world how to become a happier and healthier generation. Connect with Cody on Linkedin.
Related Articles
Read more from HEALTH